Discover more from 20 Minutes into the Future
A critical look at how technology is shaping our lives today and what actions we can take for a better tomorrow.
Over 2,000 subscribers
Big tech steps into the antitrust spotlight
9:36-min read
Hello from 20 Minutes into the Future. Huzzah! This is our 1st anniversary issue of the newsletter. Thanks again for giving me your time and consideration. In this issue we'll be talking about antitrust and big tech. But first, here's some news you can use to stay one step ahead of the bastards.
10 stories this week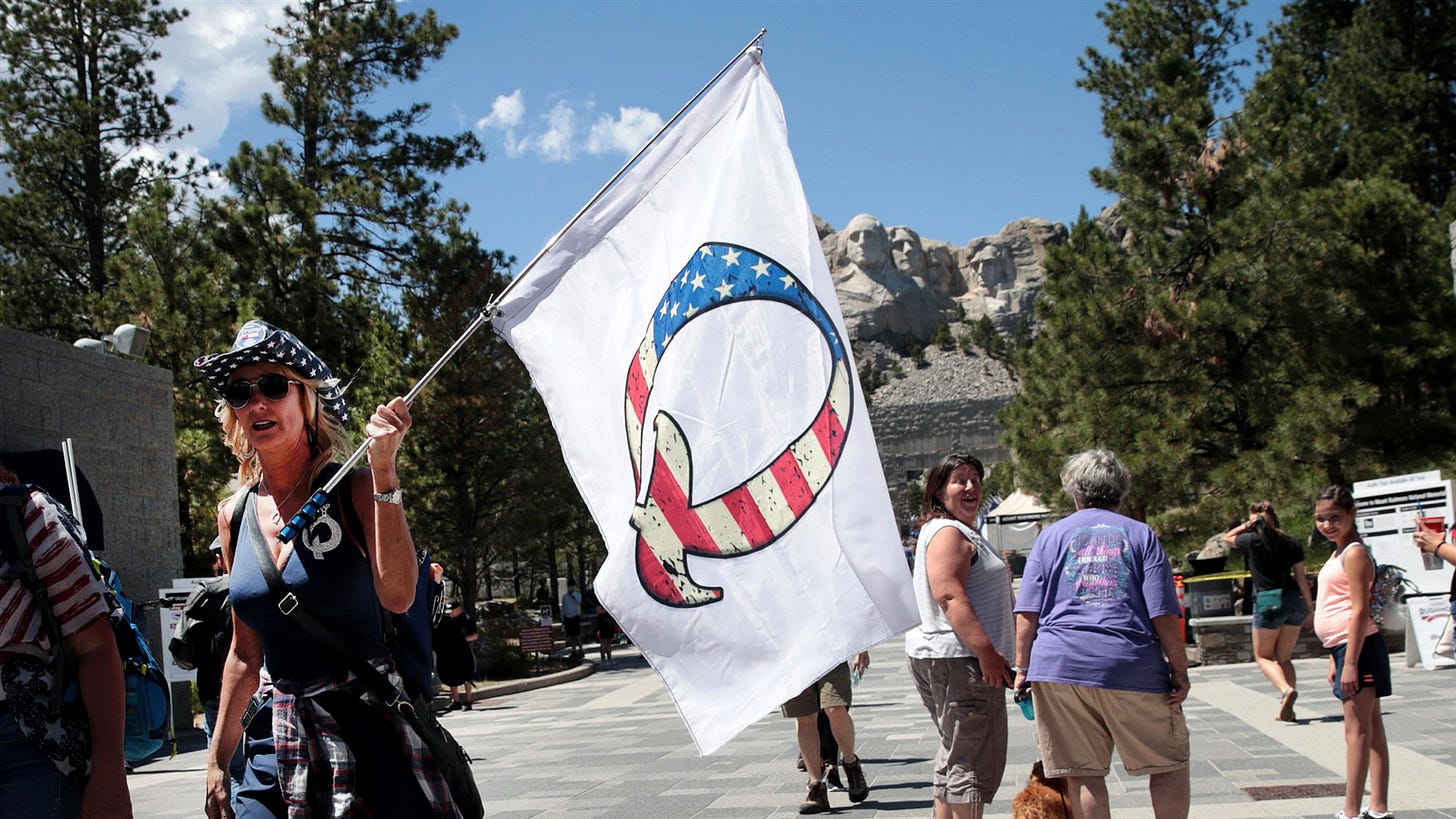 1: Most Americans don't trust social networks to stop election meddling
Morning Consult's survey of 2,046 self-identified social network users found that 56% believe big networks such as Facebook and Twitter can't be trusted to control the problem of organized disinformation campaigns on their platforms. The survey was taken over the weekend following the July 15 hijacking of the Twitter accounts of Joe Biden, Elon Musk, Kayne West, Barack Obama, Bill Gates, and many public figures, ostensibly to run a bitcoin scam.
At least this suggests 56% of Americans are paying attention. As we discussed recently, the Russian Internet Research Agency is currently running interference campaigns. What's more 70% said they have little faith in the big social platforms to protect their own data. 
2: Covid-19 data is a public good. The US government must start treating it like one.
As a country, the United States has lagged behind in so many dimensions of response to this crisis, from the availability of PPE to testing to statewide mask orders. Its treatment of data has lagged as well. On March 7, as this crisis was unfolding, there was no national testing data. Alexis Madrigal, Jeff Hammerbacher, and a group of volunteers started the COVID Tracking Project to aggregate coronavirus information from all 50 state websites into a single Google spreadsheet. For two months, until the CDC began to share data through its own dashboard, this volunteer project was the sole national public source of information on cases and testing.
Good read on the data for the common good. Dovetails nicely with how Sarah Gold and I talk about data in the society-centered design manifesto: "Similarly, data protection frameworks like GDPR or CCPA express our rights only as individuals. This individualistic lens has shaped how we now design for digital rights. But data rarely represents a single person - it usually describes many people."
3: Twitter bans 7,000 QAnon accounts, limits 150,000 others as part of broad crackdown
The spokesperson said that while the targeted enforcement fell under Twitter's existing platform manipulation rules, its classification of QAnon material and behavior as coordinated harmful activity was a new designation. The spokesperson said Twitter was acting now because of rising harm associated with the conspiracy theory.
This is good. But it's hardly a "crackdown" if it doesn't take into account politicians with outsized followings who campaign on this sort of conspiracism. Wake me up when they take those bigger megaphones away. 
4: Dystopia Isn't Sci-Fi—for Me, It's the American Reality
If the edges are filed off, the names of places and events changed, a few injustices amplified, Americans can pretend the sorts of things that happen in dystopias don't happen in their backyards. They can call it fiction, create enough distance to make themselves comfortable with their country's own sins. But this doesn't change the fact that the American experience is dystopian for many marginalized people. And like in any dystopia, real or imagined, it is up to all Americans to recognize this storyline, imagine a better society outside of the current reality, and then work toward it. Otherwise, America consents to a normal that is grotesque.
Great read from Caldwell Turnbull, author of sci-fi novel, The Lesson. He touches on why dystopias / utopias like 1984 and The Dispossessed speak so effectively to marginalised groups. More importantly he argues for a very necessary reframing of utopia around justice and equity rather than some out-of-reach notion of perfection. 
5: Facebook suspends anti-mask group for spreading COVID-19 misinformation
It is one of dozens of such groups easily found in a search for "unmasking" on Facebook. Some of the groups are private, meaning a group admin has to approve new members before they can join. But the theme is the same: the groups oppose the public health intervention championed by medical experts. The US Centers for Disease Control and Prevention recommends people wear masks in all public areas, which should limit the spread of the virus. These Facebook groups are for people who don't want to wear masks, and there are a lot of them.
This is good but why did it take so long? And why did it take an investigation by The Verge for Facebook to enforce its own policies?
6: Clients loved this designer's work. Turns out, he was an AI
Ironov wasn't a real person. He was an AI system designed by the firm. A machine trained on hand-drawn vector images, Ironov learned to generate brand design with a human touch, much like AIs that have studied so many images they can generate realistic people from scratch. And when clients finally learned the truth behind Ironov, apparently they were amused rather than angry.
Not the first time this sort of thing has happened. If memory serves, when I was interviewed for the Creative Next podcast, I shared the story of McCann Japan's AI creative director that was also preferred by clients. And as the article rightly mentions generative design is very much a trend in branding. 
7: The data is in: Fox News may have kept millions from taking the coronavirus threat seriously
Three serious research efforts have put numerical weight — yes, data-driven evidence — behind what many suspected all along: Americans who relied on Fox News, or similar right-wing sources, were duped as the coronavirus began its deadly spread. Dangerously duped.

The studies "paint a picture of a media ecosystem that amplifies misinformation, entertains conspiracy theories and discourages audiences from taking concrete steps to protect themselves and others," wrote my colleague Christopher Ingraham in an analysis last week.)
Conspiracism kills. Especially conspiracies in the age of Covid-19.
8: Instagram tests letting people run their own personal fundraisers
Instagram will soon allow people in the US, UK, and Ireland to raise money for their own personal causes. The company is launching the feature today as an initial test on Android phones, with iPhones to follow, after already making personal fundraising available to Facebook users. To create a personal fundraiser on Instagram, edit your profile, tap "add fundraiser," and then select "raise money." You'll then have to categorize the fundraiser, add details, select a photo to use, and then enter your payment info through Stripe. All fundraisers will then be submitted for Instagram's review before going live. (You can check out the rules around personal fundraising here.)
Prediction: soon Instagram will replace GoFundMe as America's new terrible de facto health care system.
9: Federal agents are snatching protesters off the streets of Portland. These companies are profiting.
Portland Mayor Ted Wheeler told CNN on Sunday that the presence of federal officials is "actually leading to more violence and more vandalism," calling the tactics "unconstitutional," "abhorrent," and a "direct threat to our democracy." Oregon Gov. Kate Brown also condemned the Trump administration for its "blatant abuse of power by the federal government." Oregon Senator Jeff Merkley told the Daily Beast, "CBP is operating as a shadowy paramilitary force in Portland and other places throughout the country, and this is absolutely horrific and unacceptable."
Management consultancies including McKinsey, Deloitte, and Booz Allen Hamilton have earned more $363,016,166 propping up CBP and its ongoing corrupt practices. This is why I say Management Consultants should be in the priority queue for guillotines. 
10: "Hurting people at scale" Facebook employees reckon with the social network they've built
Frustrated and angry, employees are now challenging Zuckerberg and leadership at companywide meetings, staging virtual walkouts, and questioning if their work is making the world a better place. The turmoil has reached a point where Facebook's CEO recently threatened to fire employees who "bully" their colleagues.
Departing engineer Max Wang accuses Zuckerberg of gaslighting his staff with bait & switch arguments. He even likens Zuckerberg's habit of misdirection to Trump's tactics. It seems like there's a cohort of employees who just aren't buying Zuckerberg's framing around "consistency" and "free expression."
"We are failing," he said, criticizing Facebook's leaders for catering to political concerns at the expense of real-world harm. "And what's worse, we have enshrined that failure in our policies."
---
Not a subscriber yet? 20 Minutes into the Future is 100% ad free and always will be. Sign up for weekly commentary & related links to help you dig deeper into big tech behaving badly.
---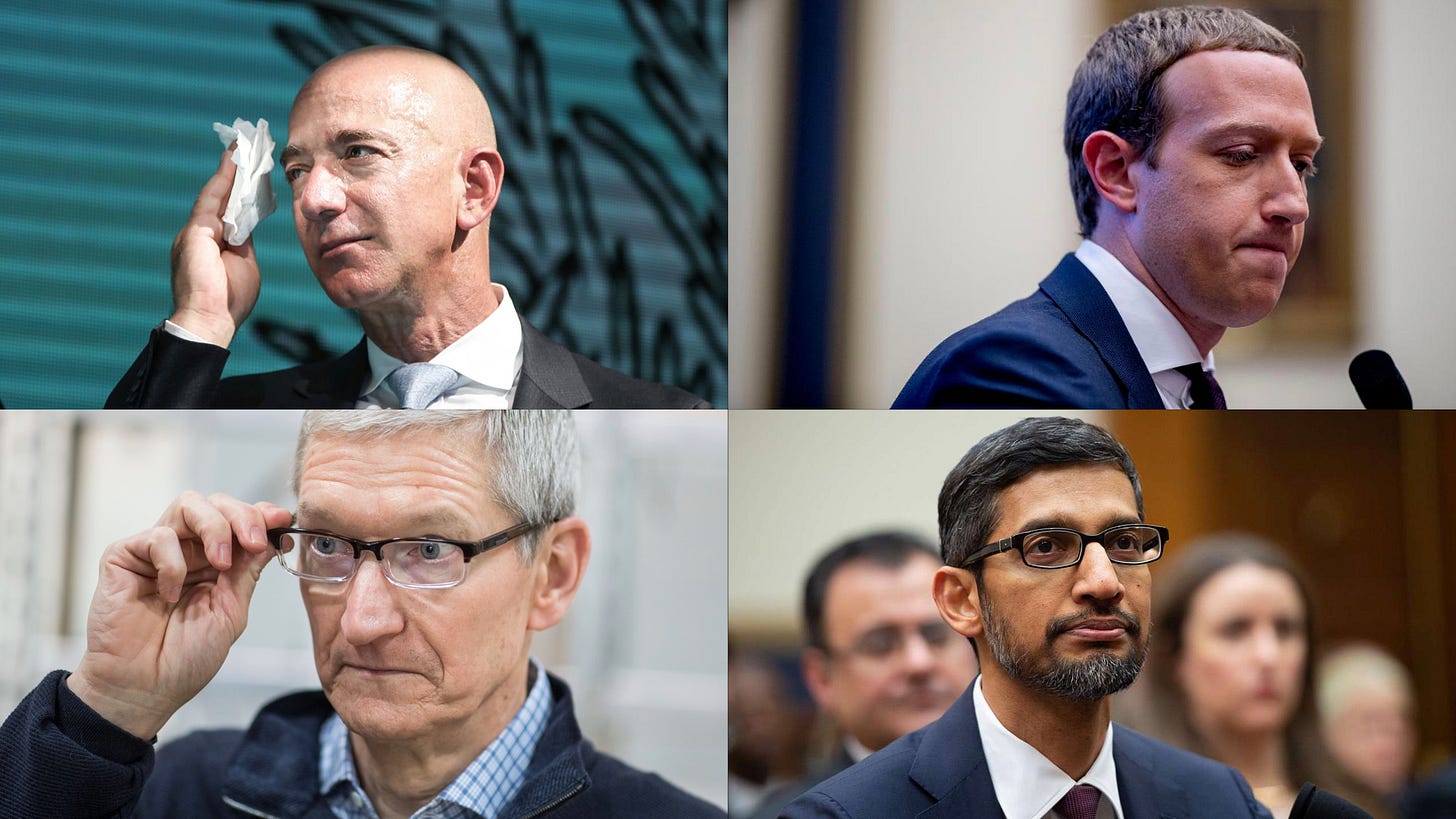 Big tech steps into the antitrust spotlight
On Wednesday the CEOs of Google, Amazon, Facebook, and Apple will face off against Congress in a joint antitrust evidentiary hearing. The 15 members of the House Judiciary Antitrust Subcommittee are in the midst of 13-month investigation on anticompetitive practices in digital marketplaces. Here are just a few of the key areas you can expect to see each CEO be grilled on.
Amazon
Last year Nate Sutton, Amazon's General Counsel, testified that the company did not use data from sellers on its platform to drive its own product offerings. It didn't take long for that pinko rag, The Wall Street Journal, to prove the opposite. The European Union (EU) is poised to bring charges against Amazon for this data-driven anticompetitive industrial espionage.
Facebook
Facebook's acquisitions of Instagram, WhatsApp, Giphy, and more will have to feature prominently. As will its purchase of a lesser known VPN app called Onavo. Court documents show Facebook used data from Onavo to help drive their M&A activity. In fact it was data gleaned from Onavo that drove the company to buy WhatsApp. Let that sink in… they used an app that's supposed to protect your privacy to monitor your usage habits.
Also expect subcommittee members to probe Zuckerberg on how he personally instructed staff to turn off Facebook access to competitors like Twitter. Hopefully his apology subroutines have been rebooted.
Apple
The EU is already investigating Apple for anticompetitive practices around the App Store and Apple Pay. The "monopoly rent" of App Store charges has come into sharp focus recently thanks to Hey and Spotify. Each company has loudly proclaimed the 30% tithe developers pay to Apple unfairly disadvantages them.
Google
Google's monopoly on search and duopolies on the ad tech market and apps (alongside Facebook and Apple respectively) will be easy targets for subcommittee members. Google's favouritism over its own products in search results has long been a lynchpin in the case against Google. In 2017 The EU fined Google $2.7 billion for this practice. In 2018 issued a $5 billion fine for the company for making Google the default search engine on Android phones. Sindar Pichai will not have a good Wednesday.
We've been Borked for decades
America has broken the back of railroad, oil, and telephony monopolies in the past. Sherman, Clayton, and Federal Trade Acts all extended the ways Government could tackle corporate greed and malfeasance. Companies were encouraged to act in the interests of consumers, suppliers, and communities. And if they didn't they'd be punished. The modern version of Silicon Valley itself wouldn't exist if not for the US Government breaking apart Ma Bell into all the baby bells.
Things started changing for American antitrust in the 1970s. Solicitor General, Robert Bork. It was Bork who popularised the argument that consumer prices were all that mattered. No other harm mattered. The Reagan Administration took that interpretation and ran with it.
40 years later we're left with limited consumer choice, rampant income inequality, eroded workers rights, a stock market divorced from reality, and fragile supply chains. Hopefully Wednesday is when America starts fighting back. Time will tell.
Dig deeper
You can read more about how regulation and robust public policy is one of the best ways we can keep big tech in check with these stories from the 20 Minutes into the Future archive:
---
Sick and tired of big tech behaving badly? 20 Minutes into the Future is about holding the bastards to account. One way we can do that is by spreading the word of their misdeeds.
---
Bastard watch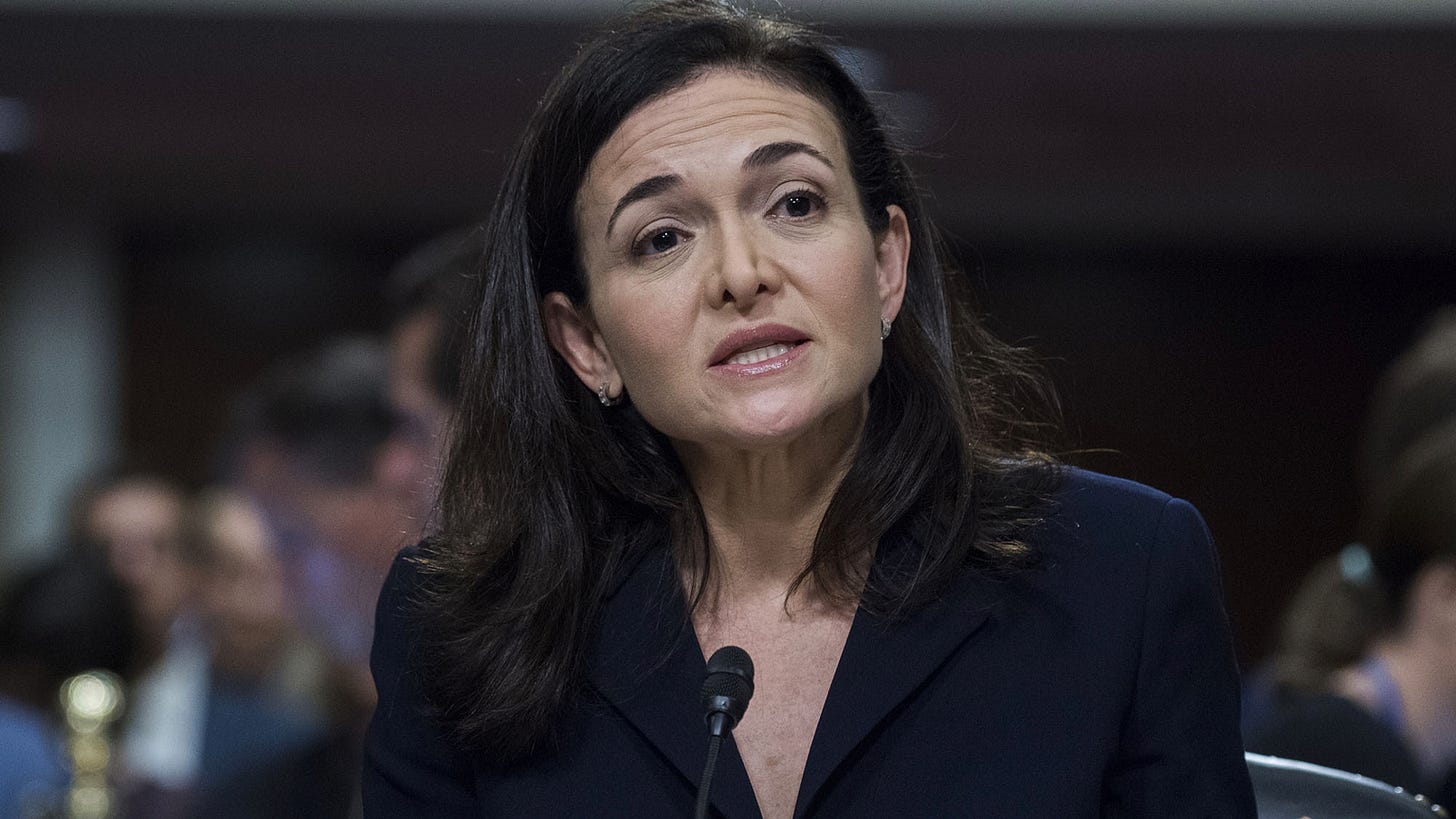 One person you won't see on Wednesday is Sheryl Sandberg, COO of Facebook. In fact we've not seen much of Sheryl since her last time in the spotlight post-Cambridge Analytica. But, hey I've got a long memory fuelled by the white-hot rage of a million exploding suns.
In case you've forgotten it was Sandberg who gave the okay for the company's anti-semitic attacks-by-proxy on George Soros. It's Sandberg that's the author of the company's delay-deny-deflect stratagem. It's Sandberg that's responsible for bringing in other bastards like Joel Kaplan.
Kindred spirits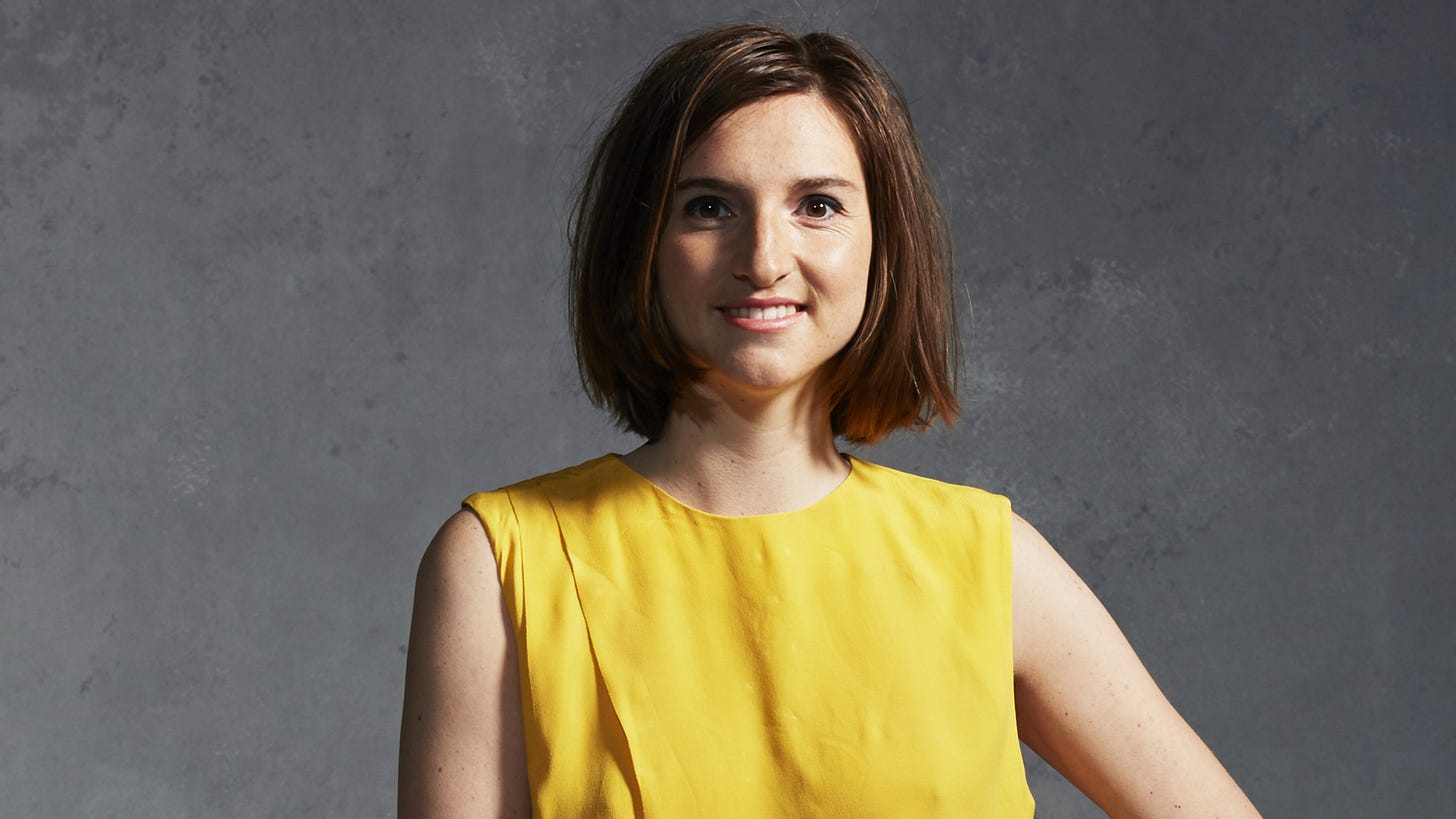 Joséphine Goube is the CEO of Techfugees, "a non-profit that is catalyzing the technology industry to find solutions to the refugee crisis." Goube eloquently made the argument at SXSW that migration is what drives innovation. Her commitment to using tech to help those most in need is extraordinary.
We need more Joséphines and less Sheryls working in tech today if we want a better tomorrow.
---
Thanks for reading 20 Minutes into the Future. Have a friend or colleague who'd like the newsletter? Invite them to sign up.

Good night and good future,
Daniel
---
20 Minutes into the Future is a critical look at how technology is shaping our lives today. And what actions we can take for a better tomorrow. If you're not already a subscriber and found this newsletter worth your while then please sign up.
---
My name is Daniel Harvey and I write 20 Minutes into the Future. I'm a product designer and have written for Fast Company, Huffington Post, The Drum, & more. If you're pissed about the current state of tech and want to see us do better then you've found a kindred spirit.
You can email me at daniel.harvey@gmail.com or follow me on Twitter @dancharvey.