Discover more from 20 Minutes into the Future
A critical look at how technology is shaping our lives today and what actions we can take for a better tomorrow.
Over 2,000 subscribers
Facebook's grisly body count
The tech giant's profits aren't the only metric going up and to the right
5:55-min read
Hello from 20 Minutes into the Future. This week we're looking at Facebook's terrible track record of enabling violence and broadcasting murder. Thrill-killers, abusive husbands, and white supremacists have been using features like Facebook Live to promote death.
This dispatch is not for the squeamish as it describes gruesome events. Consider that your first and only trigger warning.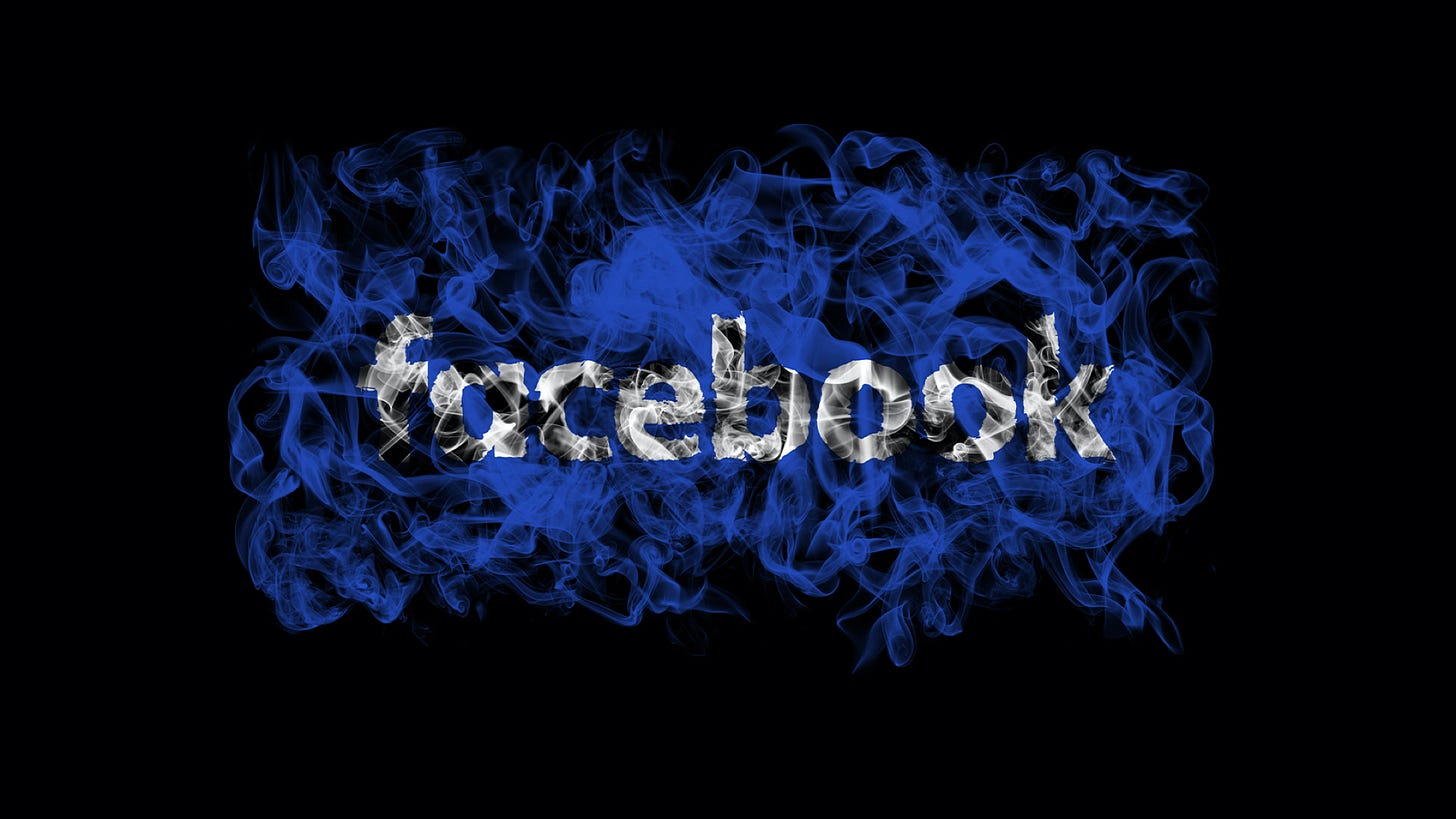 7,593 dead…
Antonio Perkins, a 29-year-old Chicago native, was streaming to Facebook when he was shot to death. Six shots are heard and the phone appears to tumble through bloody grass before going black. Friends are heard trying to save his life to no avail (June 2016).
Philando Castile was murdered by police during a racist traffic stop encounter. His girlfriend Diamond Reynolds was able to share news of this extrajudicial killing with the world (July 2016).
Andrej Cekuta, a 26-year-old man, was beaten to death by Ales Olovec and Martin Kovac in Slovenia. Video of the assault was viewed by over 250,000 people and received 400 likes (February 2017).
Robert Goodwin, a 74-year-old Black grandfather was shot and killed by Steve Stephens. Stephens posted video of the attack to his Facebook page after the fact (April 2017).
Beta Wongtalay, a 11-month-old baby girl in Thailand was hung by her father on Facebook live. Wuttisan Wongtalay then took his own life via handgun in the same livestream (April 2017).
Serena McKay, a 19-year-old First Nation woman was murdered by two teenage women. The video of her savage beating came in long and short versions. The latter was posted to Facebook (April 2017).
6,700+ Rohingya Muslims were slaughtered by the military and citizenry of Myanmar during one blood drenched month. 730 of those murders were of children under the age of 5. This genocide was motivated by hate speech on Facebook from politicians and generals (August 2017).
Prentis Robinson, a 55-year-old Black man, was shot to death while broadcasting on Facebook Live. Minutes prior he had reported a stolen cellphone to police. He was gunned down a block away from the station (February 2018).
A 37-year old mother was stabbed to death by her husband, Abu Marwan in Germany. In the livestream after the attack—while covered in blood—he told his Facebook followers that "his actions were a message to all women who irritate their husbands, saying 'this is how you'll end.'" (March 2018)
Rannita Williams, a 27 year-old Black mother of three, was murdered by her boyfriend while streaming on Facebook Live. He is heard saying "You wanna be famous? I'm gonna make you famous. Everybody wanna be famous, let's be famous today." (April 2018)
51 Muslims were murdered by a white suprematist in New Zealand. The Christchurch Shooter used Facebook to broadcast his attacks on two different mosques (March 2019).
27 Rohingya Muslims were killed by Nationalists in India. These attacks were called for by the ruling party, The BJP. Over 200 were injured in these attacks (February 2020).
The lynching of Ahmaud Arbery was purportedly planned in a neighbourhood Facebook Group (February 2020).
Damon Gutzwiller and David Patrick Underwood, two security officers, were murdered in Oakland, California by US Air Force sergeant Steven Carrillo (who was assisted by Robert Justus in the attacks). Carrillo posted the following call to arms to one of the many Boogaloo Bois groups on Facebook: "Go to the riots and support our own cause. Show them the real targets" and "Use their anger to fuel our fire. Think outside the box. We have mobs of angry people to use to our advantage." The "riots" he mentioned were the George Floyd protests (June 2020).
At least 800+ deaths globally so far have been attributed to the Covid-19 social media infodemic. Over 5,800 in addition have been hospitalised for drinking bleach and acting on other related misinformation (August 2020).
2 Black Lives Matter protestors were killed this week in Kenosha, Wisconsin where protests against the brutal police slaying of Jacob Blake are underway. A Facebook militia group called The Kenosha Guard issued a call to arms to attack protestors. Multiple users asked Facebook to take down the post as dangerous before 17-year-old Kyle Rittenhouse took action on the post. Sadly the company chose not to take action. Until after the fact.
…and counting
I'm sure this is an incomplete list. And I'm sure there will be more to add in the near future. Hell, even as I was writing this I had to update it with the news from Kenosha.
Does Facebook have culpability in all of these deaths? No, of course not.
Does it profit from revenue generated from the views related to all of these deaths? Definitely.
Is it complicit in many of these deaths. Absolutely.
If they had responsibly staffed content teams in Myanmar the genocide of 6,700 people may not have happened.
If they had banned BJP members in India as recommended by their own staff they may have avoided the loss of 27 lives in India in February.
If they had listened to activists and journalists and banned Boogaloo Boi groups earlier than Gutzwiller and Underwood might still be alive.
If they treated conservative right-wing conspiracists and Trump like the rest of us than maybe fewer than 800 people would have died to pandemic misinformation.
If they had listened to users the two deaths in Kenosha this week may not have happened.
If. If. If.
Facebook will continue to have blood on its hands as long as Zuckerberg and other executives insist on technological solutions to ethical problems.
Dig deeper
You can read more about how big tech corporate malfeasance costs lives in the 20 Minutes into the Future archive:
---
Not a subscriber yet? 20 Minutes into the Future is 100% ad free and always will be. Sign up for weekly commentary & related links to help you dig deeper into big tech behaving badly.
---
10 stories this week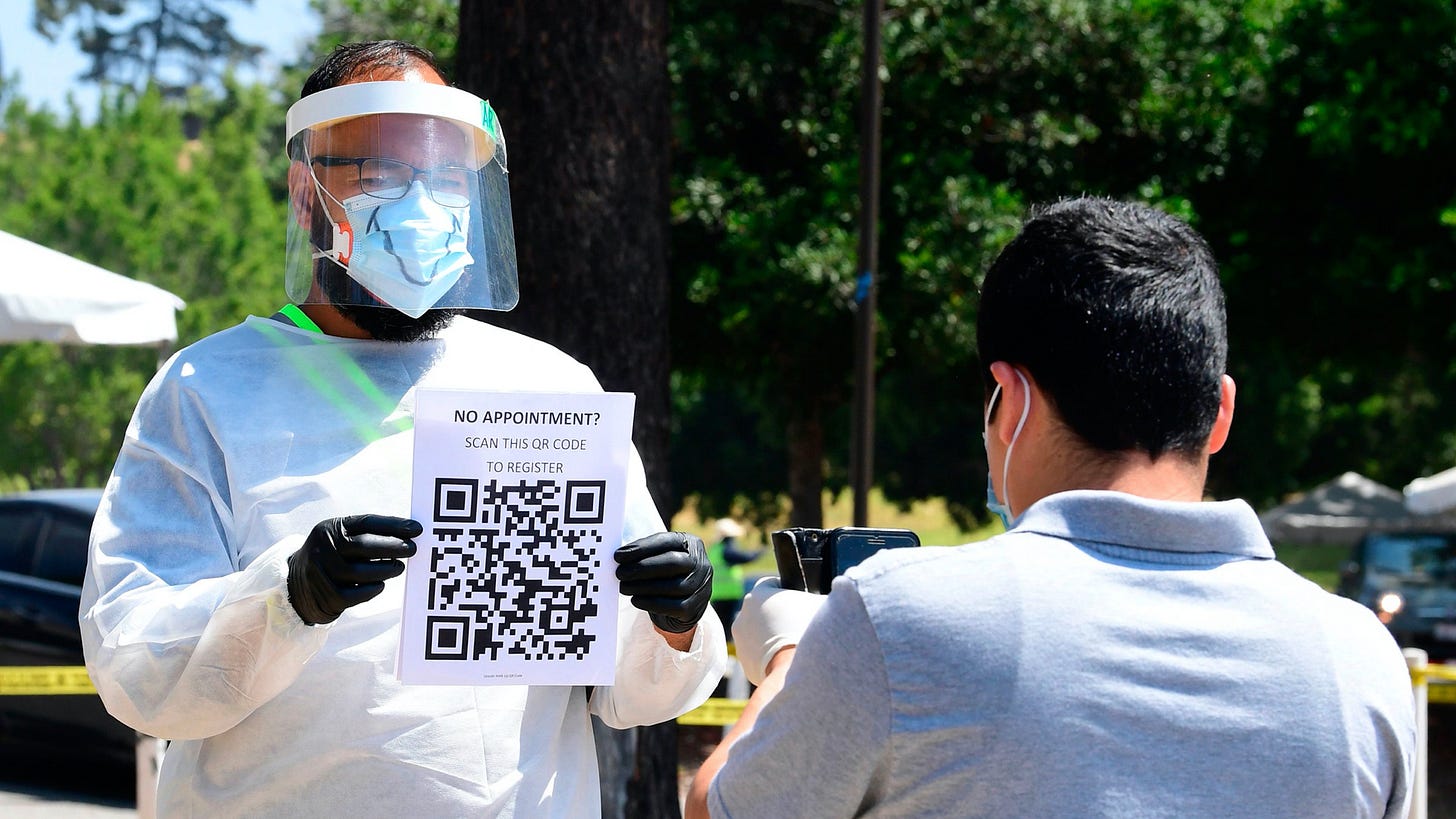 ---
Sick and tired of big tech behaving badly? 20 Minutes into the Future is about holding the bastards to account. One way we can do that is by spreading the word of their misdeeds.
---
Bastard watch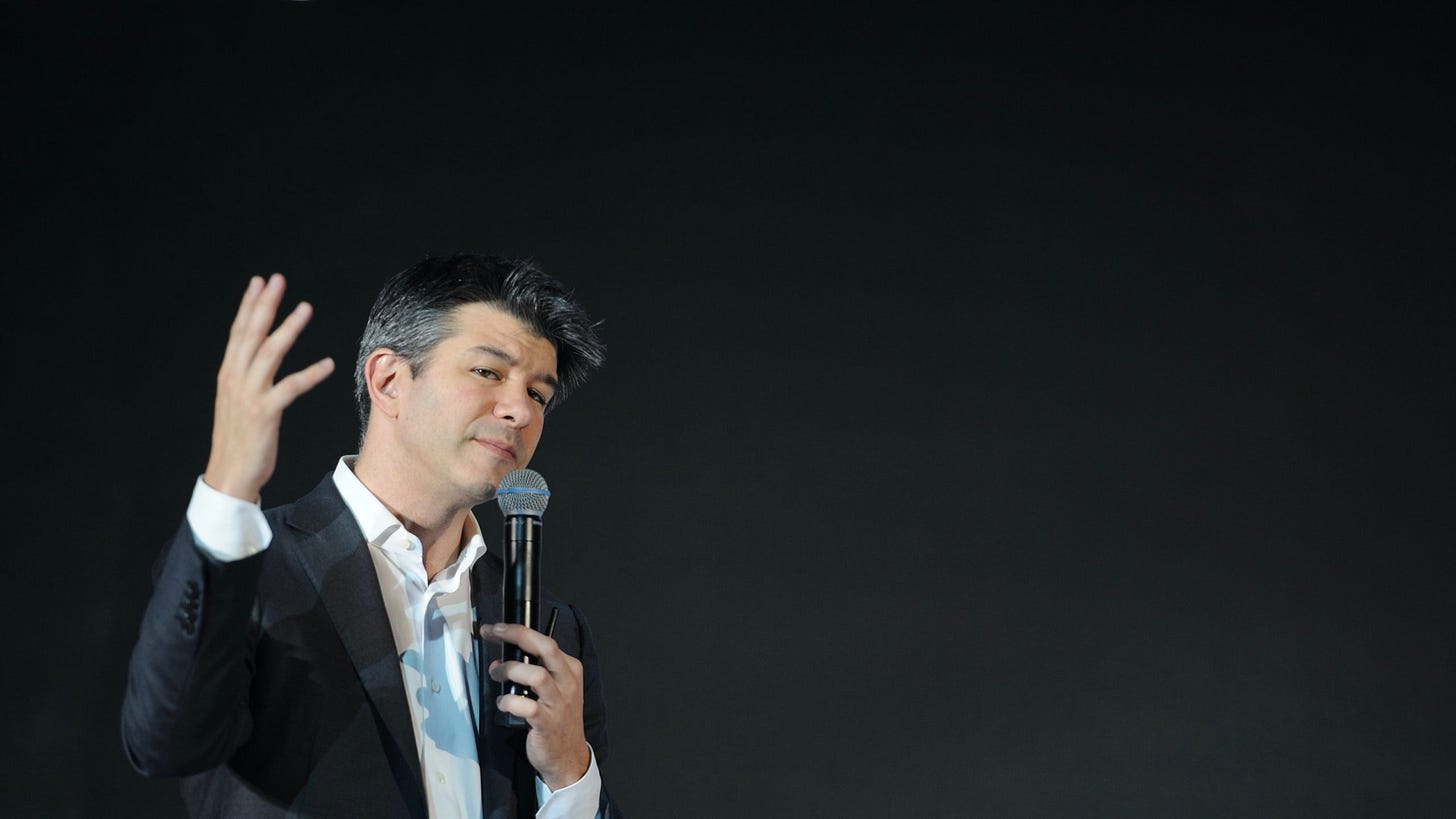 You probably haven't thought much about Travis Kalanick since he was ousted from Uber for scandal on top of scandal. He's since been running dodgy as hell ghost kitchens. Most recently he's been hosting lavish parties at his mansion. Despite the Covid-19 resurgence in California and in flagrant violation of state guidelines. One partygoer even said "Coronavirus is a poor person's virus."
Kindred spirits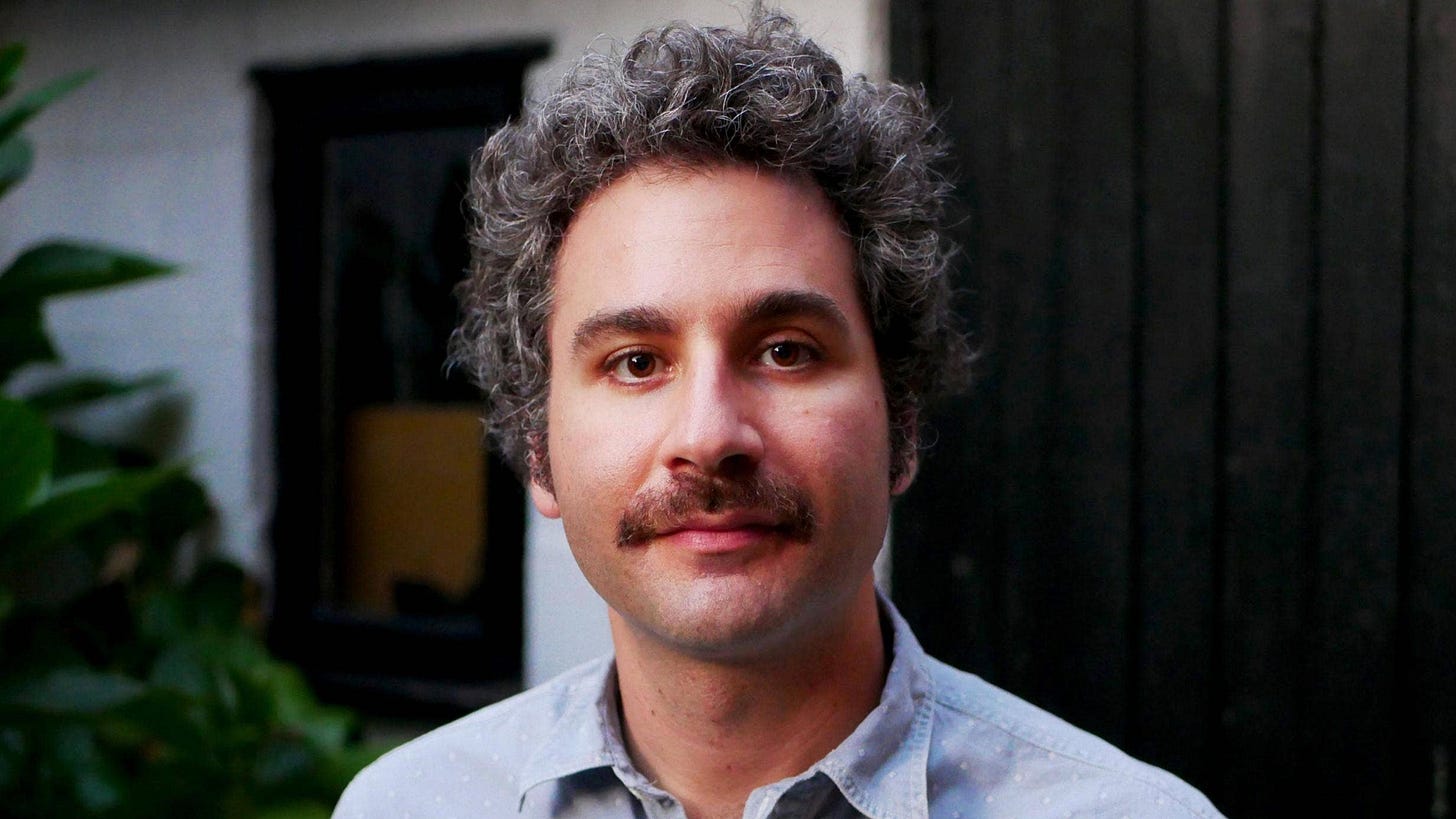 Ross Atkin uses his considerable talents to make technology work better for disable people and everyone else as a result. On the BBC series The Big Life Fix, Ross invented life-changing tech for people who needed it the most. He's also the founder of The Crafty Robot which makes hackable robot kits for kids and the young at heart.
P.S. You can use your Smartibots to punch cardboard Nazis.
We need more Ross's and less Steves working in tech today if we want a better tomorrow.
---
Thanks for reading 20 Minutes into the Future. Have a friend or colleague who'd like the newsletter? Invite them to sign up.
Good night and good future,
Daniel
---
20 Minutes into the Future is a critical look at how technology is shaping our lives today. And what actions we can take for a better tomorrow. If you're not already a subscriber and found this newsletter worth your while then please sign up.
---
My name is Daniel Harvey and I write 20 Minutes into the Future. I'm a product designer and have written for Fast Company, Huffington Post, The Drum, & more. If you're pissed about the current state of tech and want to see us do better then you've found a kindred spirit.
You can email me at daniel.harvey@gmail.com or follow me on Twitter @dancharvey. Or add a comment to this post now.