10 stories this week (w/e 22 Feb)
2:30-min read
Hello from 20 Minutes into the Future. Welcome to our weekend complement to the normal weekly commentary. Below you'll find 10 links to stories that also take a critical look at how technology is shaping our lives today.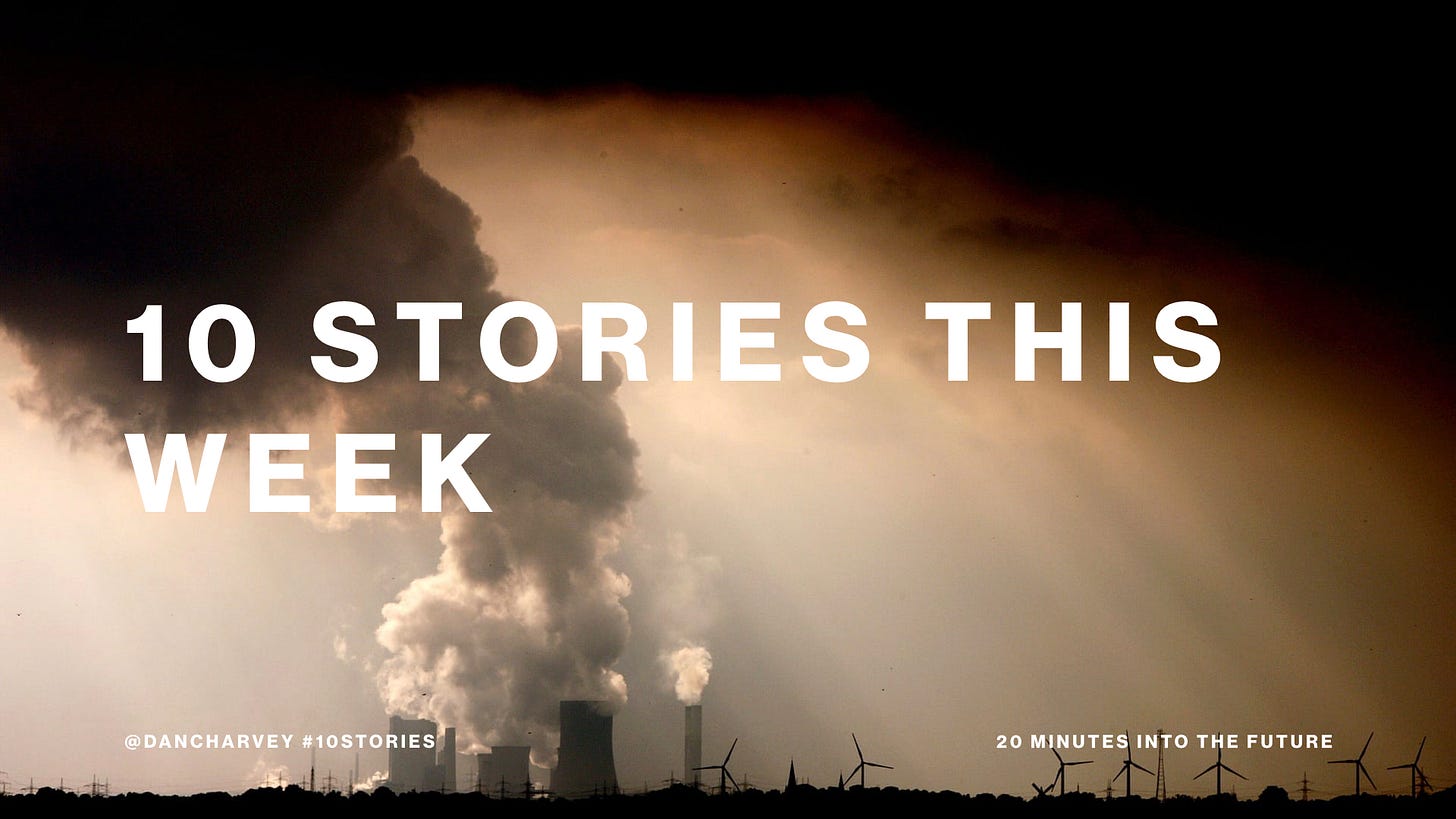 ⓵ Target owns a gig economy grocery service called Shipt. A tweak they made to the algorithm has dropped pay for some workers by a factor of 10 or more. There is no ethical example of a gig economy company.
https://www.vice.com/en_us/article/dygxzw/target-shipt-delivery-app-workers-retaliation
⓶ Susan Fowler is a super hero in my book. And you should read her's.
https://time.com/5784464/susan-fowler-book-uber-sexual-harassment/
⓷ 10,000 AirBnB rentals in London are breaking the law. What's more, in some parts of the UK 1 in 4 homes are listed on the platform. The next housing crisis is coming thanks to AirBnB.
https://www.wired.co.uk/article/airbnb-london-short-term-rentals
⓸ I'm no fan of billionaires but Soros isn't wrong here. Zuckerberg and Sandberg really should be shown the door at Facebook.
https://www.bbc.co.uk/news/technology-51545591
---
Not a subscriber yet? 20 Minutes into the Future is 100% ad free and always will be. Sign up for weekly commentary & related links to help you dig deeper into big tech behaving badly.
---
⓹ Google has been illegally collecting student data.
https://www.theverge.com/2020/2/20/21145698/google-student-privacy-lawsuit-education-schools-chromebooks-new-mexico-balderas
⓺ A Brown University study shows 25% of all climate denial tweets come from bots. As I've said before modern propaganda is swift and algorithmic.
https://www.theguardian.com/technology/2020/feb/21/climate-tweets-twitter-bots-analysis
⓻ I'm generally fairly positive on Jigsaw's efforts to fight disinformation. This however doesn't cut it. Pity.
https://www.cjr.org/the_media_today/jigsaw-magazine.php
⓼ "The larger issue, though, is that with all of these databases there is ambiguity about who has access to them, and for what purposes. Besides pharmaceutical companies, others who might want such access include insurance companies, individuals involved in paternity or inheritance disputes, and law enforcement agencies."
https://www.theguardian.com/commentisfree/2020/feb/16/dna-hugely-valuable-health-tech-privacy
---
Sick and tired of big tech behaving badly? 20 Minutes into the Future is about holding the bastards to account. One way we can do that is by spreading the word of their misdeeds.
---
⓽ Bloomberg has been buying influence for years…
https://www.nytimes.com/interactive/2020/02/15/us/politics/michael-bloomberg-spending.html
⓾ …and now he's buying influencers. And since these won't be tracked in Facebook's appallingly bad Ad Library we'll never know the full extent of it.
https://www.buzzfeednews.com/article/katienotopoulos/instagram-influencer-marketing-is-already-a-nightmare
---
Dig deeper with these stories from 20 Minutes into the Future:
---
Thanks for reading 20 Minutes into the Future. Have a friend or colleague who'd like the newsletter? Invite them to sign up.  

Good night and good future, 
Daniel
---
20 Minutes into the Future is a critical look at how technology is shaping our lives today. And what actions we can take for a better tomorrow. If you're not already a subscriber and found this newsletter worth your while then please sign up.
---
My name is Daniel Harvey and I write 20 Minutes into the Future. I'm a product designer and have written for Fast Company, Huffington Post, The Drum, & more. If you're pissed about the current state of tech and want to see us do better then you've found a kindred spirit.
You can email me at daniel.harvey@gmail.com or follow me on Twitter @dancharvey.