How Facebook hate groups encourage police brutality & racism
6:40-min read
Hello from 20 Minutes into the Future. In this edition we're looking at the role current and former law enforcement officials play in various hate groups on Facebook. Despite this being known for years Facebook and state police departments seem to be taking little to no action even when these officers take action on their hateful rhetoric.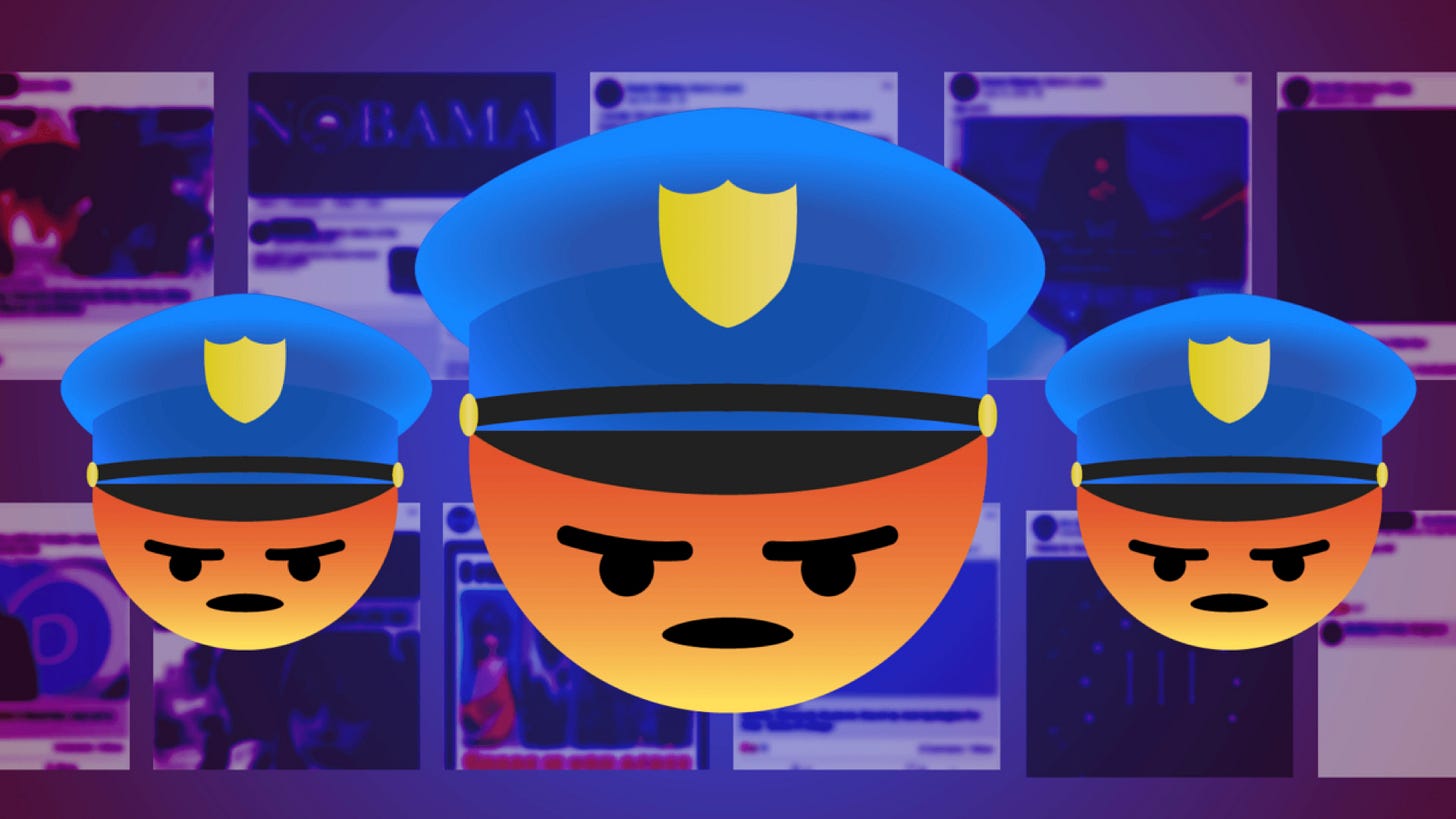 On 5th June, 2020 Zuckerberg said:
We're going to review our policies allowing discussion and threats of state use of force to see if there are any amendments we should adopt. There are two specific situations under this policy that we're going to review. The first is around instances of excessive use of police or state force. Given the sensitive history in the US, this deserves special consideration. The second case is around when a country has ongoing civil unrest or violent conflicts. We already have precedents for imposing greater restrictions during emergencies and when countries are in ongoing states of conflict, so there may be additional policies or integrity measures to consider around discussion or threats of state use of force when a country is in this state.
He ended the wall of text by saying, "To members of our Black community: I stand with you. Your lives matter. Black lives matter."
He has a strange way of showing it.
A year ago Will Carless and Michael Corey, wrote a three-partexpose for Reveal that showed hundreds of current and former law enforcement professionals were active participants in predominantly closed Facebook Groups that relished in racist rhetoric.
Carless & Corey started their investigation in 2018 by building two separate lists: members of extremist groups and members of police groups. They then compared the two lists and matched over 14,000 names. They couldn't assume everyone in a police group had official ties to law enforcement so they spent months poring over individual Facebook pages and confirming employment status with departments.
In the end they were able to confirm nearly 400 current or former police officers, sheriffs, and prison guards were active members of these hate groups. 150 of them were so radicalised by these groups and Facebook's algorithms that they were also in militia organisations dedicated to right-wing insurrection against the US government.
The groups include (amongst many, many others):
"Blue Lives Matter", "Confederate Brothers & Sisters", "White Lives Matter", "Death to Islam Undercover", "Oath Keepers", "The Three Percenters", "BAN THE NAACP", "The White Privilege Club", "Any islamist insults infidels, I will put him under my feet", "Stop Radical Islam in America", "Anti-SJW Pinochet's Helicopter Pilot Academy", "Kekistani Freestate", "Crusades Against Degeneracy", "Veterans Against islamic Filth", "PURGE WORLDWIDE", "Americans Against Mosques", "The Infidel Den – Anti Islam Coalition", "Infidel Elite – Against Islam, by the Pen and/or Sword", "Infidel Brotherhood Worldwide."
I'll spare you the vile rhetoric but the Reveal articles have all the receipts. It's a deplorable mix of racist jokes, Islamaphobic rants, and conspiracy theories. And yes, even celebrations of police brutality.
Threading the needle of how these online views manifested offline was hard. Most law enforcement agencies conceal disciplinary records — even from other law enforcement groups. This practice is a big part of what enables bastard cops to continue being bastard cops.
That said, Carless & Corey were able to identify officers who were living up to the sort of garbage views they espoused online. Bastard cops like Will Weisenberger.
Will Weisenberger, a sheriff's deputy in Madison County, Mississippi, was a member of a closed Facebook group called "White Lives Matter." He's also been caught up in a lawsuit filed by the American Civil Liberties Union against the department for allegedly engaging in decades of systemic racism and discriminatory policing. Racism was so systematic at the Madison County Sheriff's Department, the ACLU asserts, that the department's blank arrest forms came with two words already filled in: "Black" and "Male." Lawyers for the ACLU deposed Weisenberger and asked him about an incident in which a fellow deputy alleged that Weisenberger had punched an African American man in the face while the man's hands were cuffed. Then they asked him if he ever uses any racial slurs while on duty. "I may have used the N-word," Weisenberger said, according to the deposition. "It's not something I'm proud of or do every day," he continued. Neither the Sheriff's Department nor Weisenberger responded to calls for comment. The Sheriff's Department wouldn't release Weisenberger's disciplinary record or a copy of the complaint made by his colleague. Police disciplinary records in Mississippi are confidential.
The issue doesn't start and stop with closed Facebook Groups. There are plenty of public groups and pages like "Law Enforcement Today" (LET), "Back The Blue", and "Law Enforcement Family" that traffic in the same sort of right-wing bullshit. And these entities have much wider reach. LET has "more than 800,000 followers on Facebook and runs a syndicated radio show."
The "articles" published by LET are all written by current and former officers under the pseudonym "Sgt. A. Merica." Many are the same sort of right-wing rants about Black Lives Matter, Antifa, and George Soros that you'd find on Breitbart or in a QANON subreddit. They use language like "our Judeo-Christian heritage is under attack" "in part from mass immigration from sub-Saharan Africa and the middle east." Oh, and they want to arrest Jack Dorsey, Alexandria Ocasio-Cortez, Rashida Tlaib and Ilhan Omar. I mean, I'd be ok with @jack doing a perp walk but for different and more legitimate reasons.
If Zuckerberg truly believed Black Lives Matter and if he really wanted to do something to stop the threat of state force he'd start by banning each of these obvious hate groups. That these groups still flourish—and that Facebook earns money from them—is evidence he couldn't care less.
Dig deeper
You can read more about how Facebook exacerbates racism, propaganda, and outrage with these stories from the 20 Minutes into the Future archive:
---
Not a subscriber yet? 20 Minutes into the Future is 100% ad free and always will be. Sign up for weekly commentary & related links to help you dig deeper into big tech behaving badly.
---
10 stories this week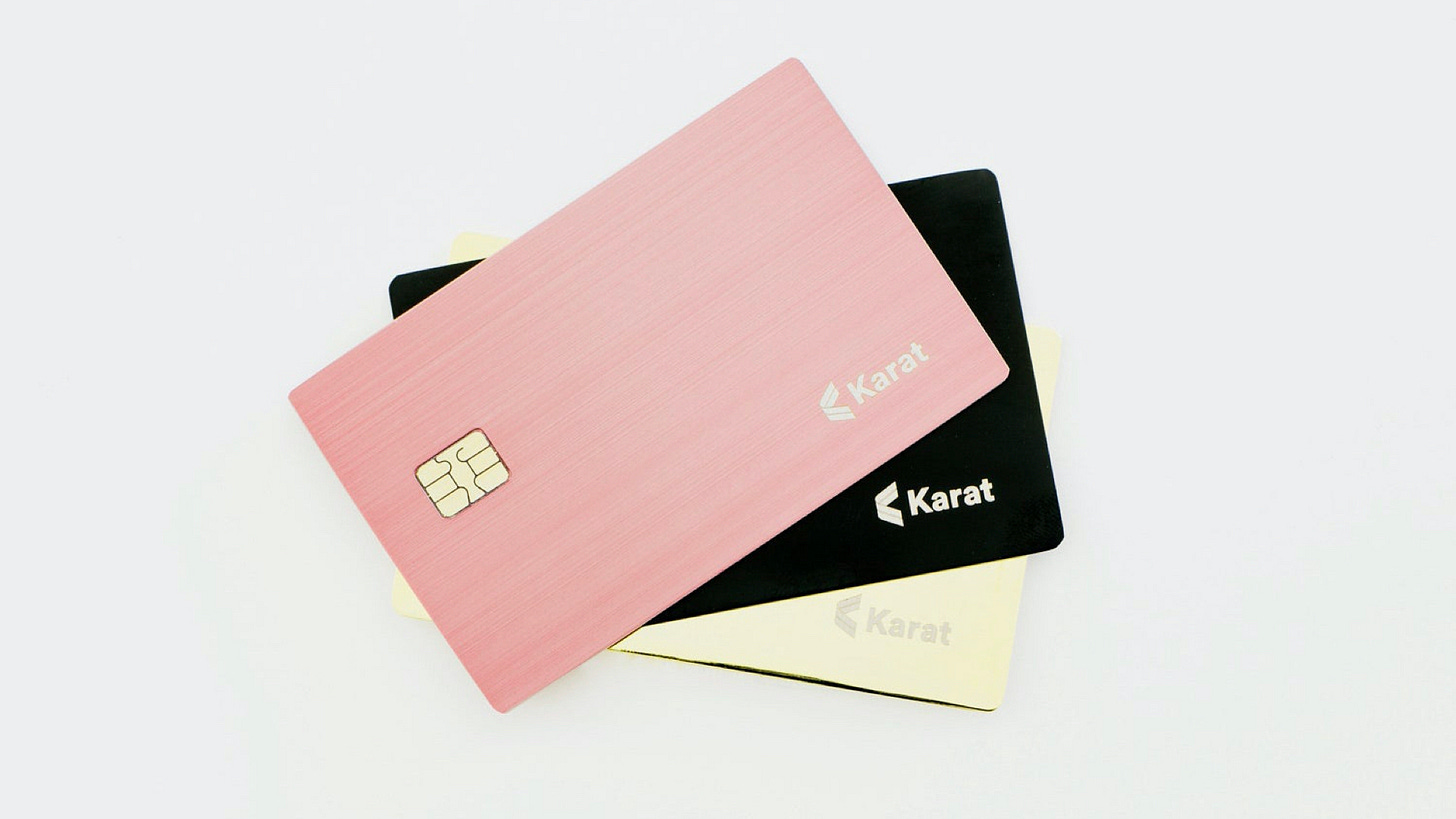 ---
Sick and tired of big tech behaving badly? 20 Minutes into the Future is about holding the bastards to account. One way we can do that is by spreading the word of their misdeeds.
---
Bastard watch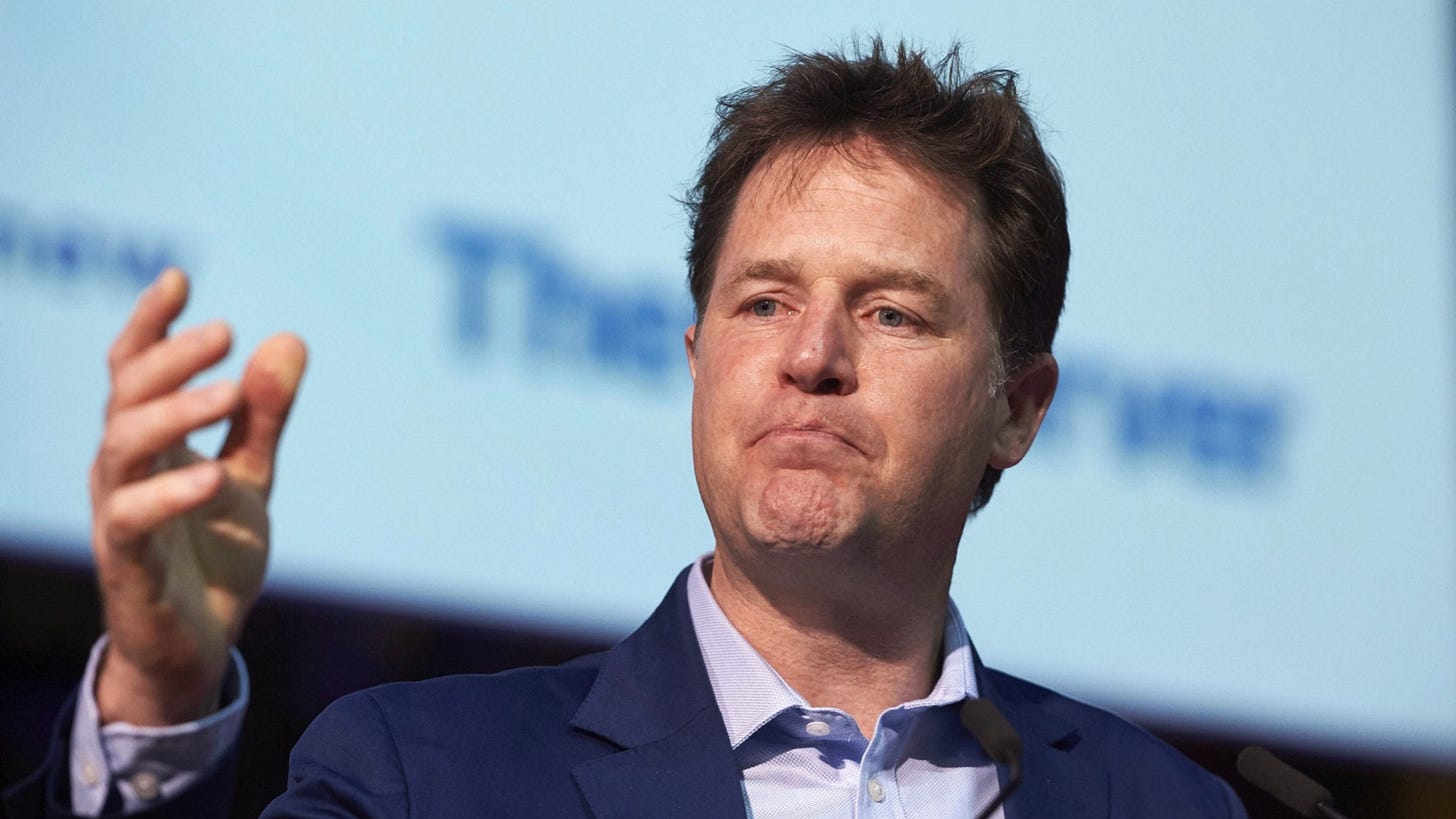 Nick Clegg, once deputy prime minister of the UK and now VP of Global Affairs and Communications at Facebook, is a right bastard. He's being rightly taken to task for his terrible response to the #StopProfitFromHate boycott. On CNN he said "Facebook is a mirror to society." That downplays the outsized role the company's business model and algorithms play in the wretched state of the world today.
Kindred spirits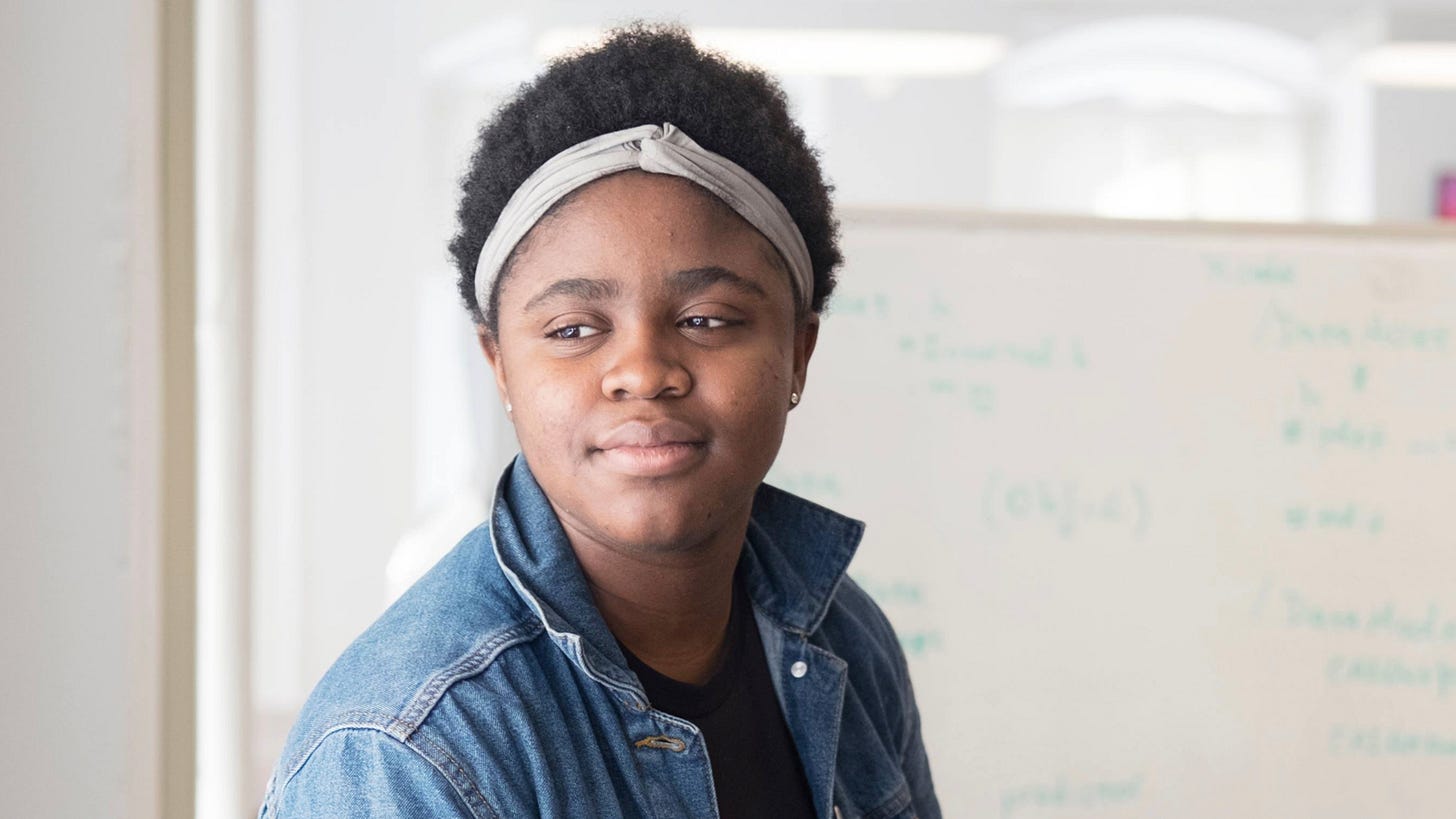 Inioluwa Deborah Raji is has recently been recognized by MIT as an AI visionary under 35. She has dedicated her career to fighting bias in machine learning. Her work has sought to bring more accountability to the algorithms that shape our lives. She's helped produce audits and frameworks used by the likes of Google, OpenAI, and more. She's also the founder and executive director of Project Include which aims "to increase access to Engineering Education in low income and immigrant communities in the Greater Toronto Area."
We need more Debs and less Nicks working in tech today if we want a better tomorrow.
---
Thanks for reading 20 Minutes into the Future. Have a friend or colleague who'd like the newsletter? Invite them to sign up.

Good night and good future,
Daniel
---
20 Minutes into the Future is a critical look at how technology is shaping our lives today. And what actions we can take for a better tomorrow. If you're not already a subscriber and found this newsletter worth your while then please sign up.
---
My name is Daniel Harvey and I write 20 Minutes into the Future. I'm a product designer and have written for Fast Company, Huffington Post, The Drum, & more. If you're pissed about the current state of tech and want to see us do better then you've found a kindred spirit.
You can email me at daniel.harvey@gmail.com or follow me on Twitter @dancharvey.