Apple Card. Now with added truth.
Hello from 20 Minutes into the Future. This week's letter is a 02:03 video and a brief 251 words, a 1 minute read. Today we'll be looking at how Apple damned it's brand by partnering with a giant vampire squid.
The algorithms Apple and Goldman Sachs use for the Apple Card are sexist as fuck. So I took some time out of my day back on 13 Nov to re-do the promotional site with an emphasis on accuracy. Lest you think I wouldn't savage Apple as much as the other big tech companies... now you know.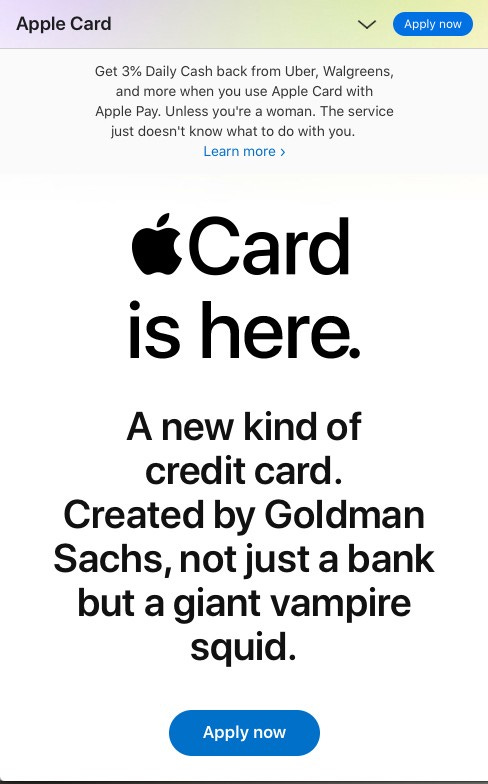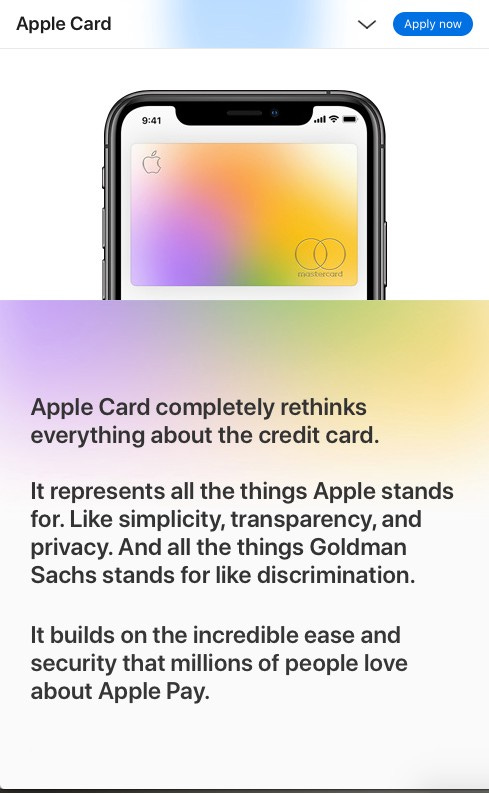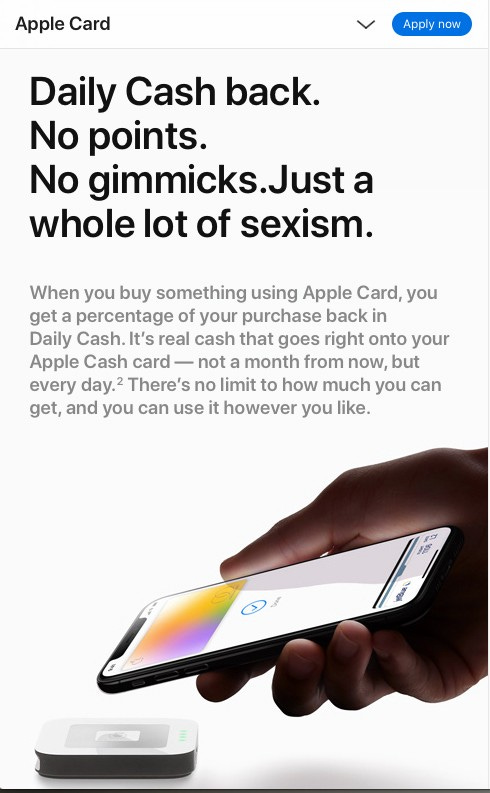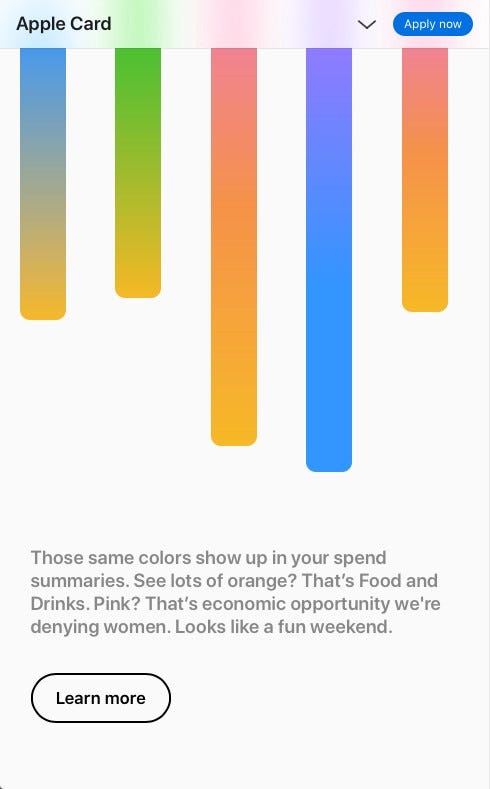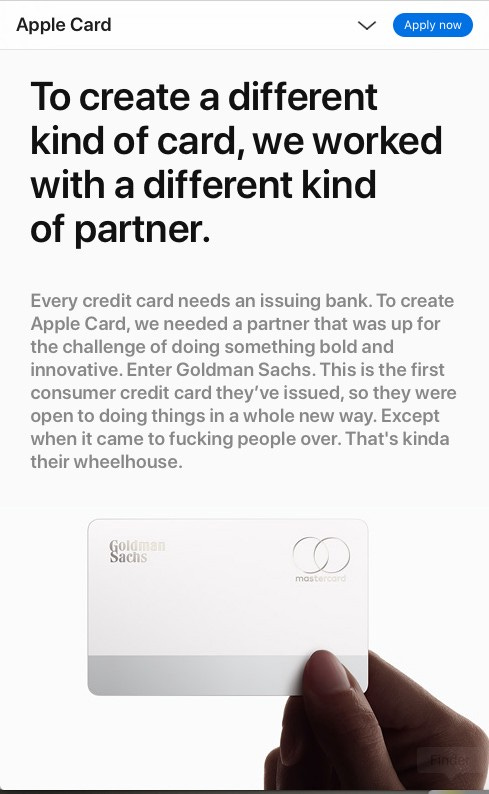 File under: #apple #goldmansachs #sexistasfuck #algorithms
Next week: We're going to wrap up the year with some recommended reading and viewing.
Thanks for reading 20 Minutes into the Future. Have a friend or colleague who'd like the newsletter? Invite them to sign up. Any friend of yours is a friend of mine. Good night, and good future.
---
20 Minutes into the Future is a critical look at how technology is shaping our lives today. And what actions we can take for a better tomorrow. If you you're not already a subscriber and found this newsletter worth your while then please sign up.
---
Daniel Harvey writes 20 Minutes into The Future. He is a product designer and has written for Fast Company, Huffington Post, The Drum, & more. If you're pissed about the current state of tech and want to see us do better then you've found a kindred spirit.
You can email him at daniel.harvey@gmail.com or follow him on Twitter @dancharvey.