Discover more from 20 Minutes into the Future
A critical look at how technology is shaping our lives today and what actions we can take for a better tomorrow.
Over 2,000 subscribers
Anti-conservative social media bias claims are bullshit
Conservative censorship is a myth. Social media platforms actually signal boost conservative voices. Here's why & how.
8:14-min read
Hello from 20 Minutes into the Future. Contrary to right-wing talking points, Facebook, Twitter, and TikTok overwhelmingly signal boost conservative views. But before we get into that, here's some tech news you can use.
10 stories this week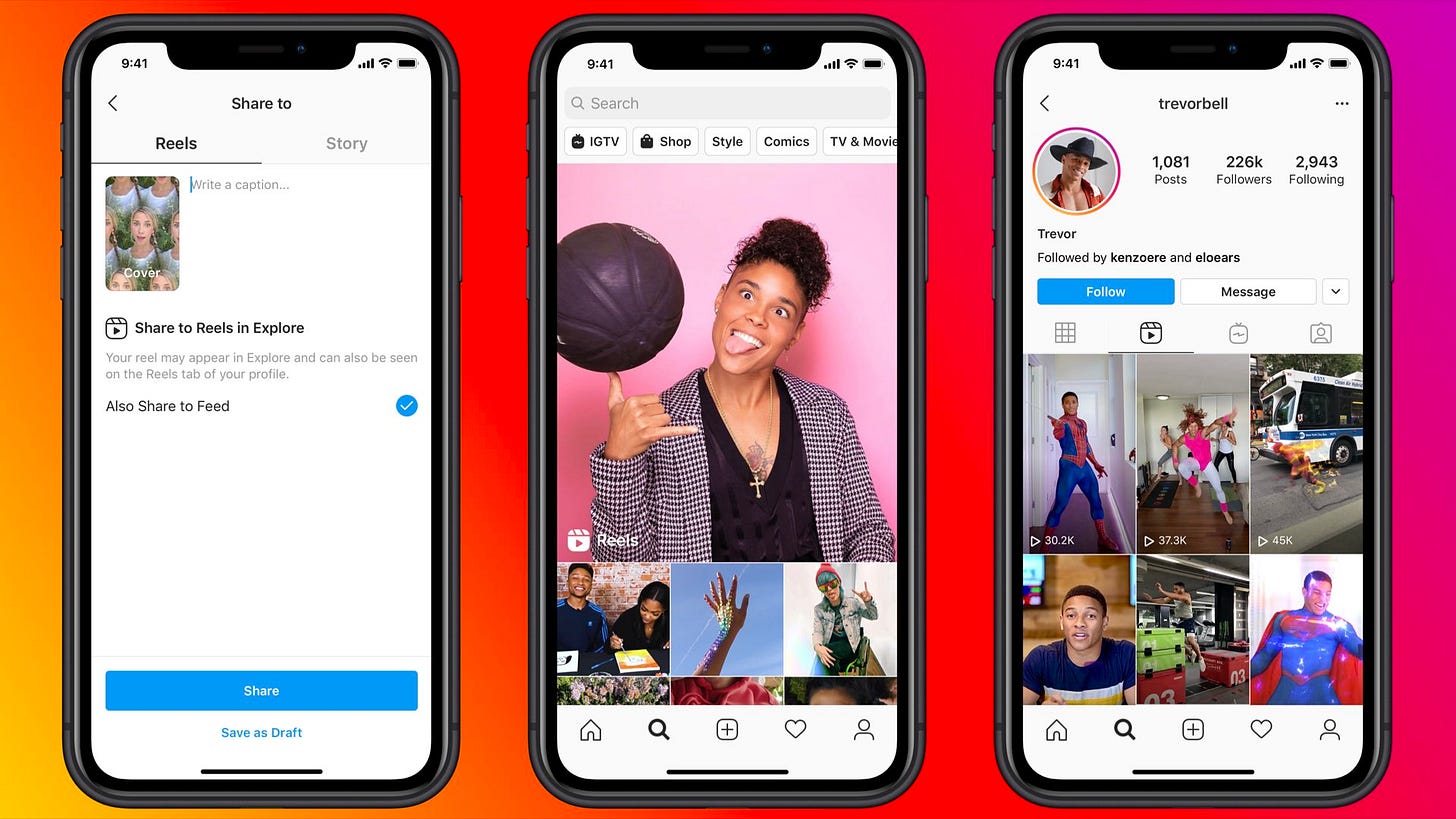 1: Blackstone to Acquire Ancestry®, Leading Online Family History Business, for $4.7 Billion
Sachin Bavishi, a Managing Director at Blackstone, added: "Ancestry's large network of highly engaged users, unique content, and scaled technology platform have made it a market leader. We look forward to contributing Blackstone's resources and leveraging our strong expertise in digital content to further accelerate Ancestry's growth."
A private equity fund—with deep ties to the Trump administration and a willingness to work with ICE—just bought the DNA of over 18 million people in over 30 countries and called it "unique content."
2: Liam Fox is latest in long line of victims duped by Russia's GRU
Over the past two decades GRU spies have stolen classified information from numerous targets around the world. According to Reuters, last summer they broke into Fox's email account. They made off with secret US-UK trade documents later dumped out before the 2019 election.
Likely by 26165 the same GRU unit that phished Podesta during the 2016 US Presidential Election.
3: If emojis can be flirty they can also be racist (via Boing Boing)
A brilliant and brief presentation by Sara Mei Ling Goldstein and Megan E. Glavin with some great food for thought.
4: I Tried to Live Without the Tech Giants. It Was Impossible.
I came to think of Amazon and Google as the providers of the very infrastructure of the internet, so embedded in the architecture of the digital world that even their competitors had to rely on their services.
Kashmir Hill recounts her experiment from last year. As she demonstrates we have very little choice in the matter. Which is all the more reason to break up the tech giants.
5: Ajit Pai calls for "vigorous debate" on Trump's social media crackdown
The Federal Communications Commission today asked the public for responses to the Trump administration's attempt to punish social media websites for alleged anti-conservative bias.
The last time Pai did this he astroturfed it with bots to stir up shit about net neutrality.
6: WhatsApp's new tool helps users check the accuracy of news stories
WhatsApp has worked to combat the spread of fake news by limiting how many times a message can be forwarded, and it indicates when a message you've received is coming from someone you're not in close contact with. Now, a magnifying glass will display beside any article you've received in a message that's been forwarded to many people. Clicking on the magnifying glass will paste the title of the article into a Google search so you can see more information about it, such as articles from credible sources debunking it.
I'm really not so sure "let me Google that for you" is the best they could come up with
7: Instagram rolls out TikTok 'rip-off' Reels
The BBC's Chris Fox asked Instagram's Vishal Shah what the company would offer that TikTok did not already provide.
"How do you do, fellow kids?"
8: Trump's WeChat ban could touch everything from Spotify to League of Legends
Tencent is one of the largest tech companies in the world, and it's spent the last few years buying stakes in video game studios, music companies, and social media apps. It's bigger than ByteDance, and with significant ownership stakes in Snap, Blizzard, Spotify, and others, it's far more embedded in the global tech industry.
Splinternet gonna splinter.
9: Facebook removes QAnon conspiracy group with 200,000 members
There are, however, many other QAnon groups that are currently still active on the platform.
Welcome to the bare minimum resistance, Comrade Facebook.
10: Facebook boss Mark Zuckerberg joins centibillionaire club
Mark Zuckerberg's fortune has passed $100bn (£76bn) for the first time, adding him to an exclusive club of the world's centibillionaires, after Facebook's shares surged on news it is to launch a rival to the video-sharing app TikTok.
#banbillionaires #castratecentibillionaires
---
Not a subscriber yet? 20 Minutes into the Future is 100% ad free and always will be. Sign up for weekly commentary & related links to help you dig deeper into big tech behaving badly.
---
Anti-conservative social media bias claims are bullshit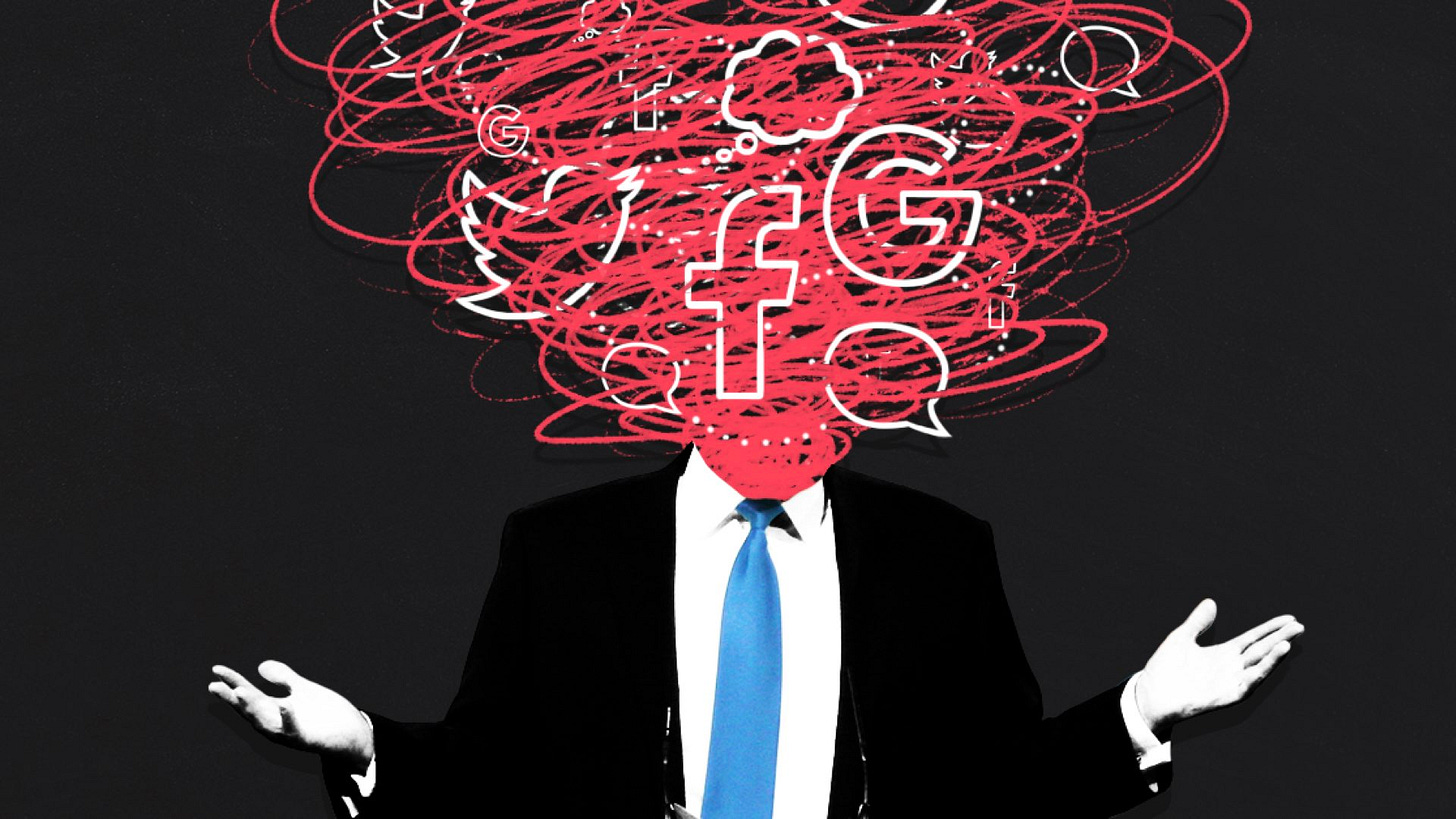 Illustration by Melissa Joskow and originally published at Media Matters
NYT tech columnist, Kevin Roose tweets daily about the top performing US-based Facebook link posts. His data is sourced directly from Facebook-owned CrowdTangle. Take a quick peek at this random sampling and see if you detect a pattern:
Yup. 70-80% of the top performing link posts on Facebook on any given day are rabidly right-wing. David Harris Jr regularly misrepresents Black Lives Matter. Ben Shapiro frequently promotes Neo-Nazi content. And well, Fox News puts lives at risk during the pandemic while doing all of that too.
I've written before about why this happens before. Facebook's significant revenue predominantly comes from advertising. To maximise that cash they need your eyeballs on your feed multiple times a day. To do that they've tailored their algorithms to serve up stuff that makes you outraged. Because we tap, swipe, and click more when we're angry.
But wait, it gets worse. A senior engineer recently posted evidence he had collected to an internal forum about how the company was giving special treatment to conservative accounts by removing fact-checks on their posts. In short order: his post was removed, his access to those data sources denied, and then he was fired.
But wait, it gets even worse:
On July 22, a Facebook employee posted a message to the company's internal misinformation policy group noting that some misinformation strikes against Breitbart had been cleared by someone at Facebook seemingly acting on the publication's behalf.

"A Breitbart escalation marked 'urgent: end of day' was resolved on the same day, with all misinformation strikes against Breitbart's page and against their domain cleared without explanation," the employee wrote.

The same employee said a partly false rating applied to an Instagram post from Charlie Kirk was flagged for "priority" escalation by Joel Kaplan, the company's vice president of global public policy. Kaplan once served in George W. Bush's administration and drew criticism for publicly supporting Brett Kavanaugh's controversial nomination to the Supreme Court.
Joel Fucking Kaplan! We've highlighted this asshole in our bastard watch before and with good reason: He's used his power at the social media behemoth to fire moderators at the behest of conservative pundits, to squelch the internal investigation into Russian election interference, and to smear protestors. 
And now he's personally flagging fact-checks for removal. It's one monstrous thing to build an ecosystem of hate. It's a whole other level of evil to put your fingers on the scale to make things even worse.
Facebook isn't the only big social platform getting in the way fact-checking efforts either. Twitter likes to congratulate itself for doing the absolute bare minimum to fight the spread of propaganda online. But for every step it takes forward it often feels like it takes two steps back.
Last week on Fox & Friends Trump said—amongst other lies—that children are "almost immune" to the coronavirus. Multiple accounts, including those of journalists and media outlets, fact-checked Trump live. Each were locked out of their accounts. All this while famous Covidiot, Elon Musk's tweet making the same claim as Trump is still racking up retweets and likes. Thanks, Jack.
But Dan, at least TikTok dodges all this bullshit right? It's all K-Pop Stans fighting the good fight right? Wrong.
Research shows TikTok skews Republican too:
One of the pervasive narratives the GOP tries to push about social media platforms is that there is an anti-conservative bias not only on the platforms, but in how they treat content, and in their workplaces. It doesn't matter that this claim keeps getting refuted, including by Google, Facebook, and Twitter's own reports about which content performs most successfully on their platforms.

The same argument about left-leaning content being both dominant and favored is leveled against the President's new favorite Chinese punching bag, TikTok. This research paper, however, pokes a massive hole in that assumption and shows that not only do conservative voices exist on apps like TikTok, but they actually thrive and can receive more engagement than liberal-focused material. In pure numbers, the paper notes that there were nearly 2,000 pro-GOP TikTok users as opposed to the 1,250 pro-Democrat users from its sample.
The original sin of social media is programmatic advertising. As long as it remains the dominant revenue model for social media, this issue is going to persist. We desperately need new patterns, models, and networks. Let's get to work making them, shall we?
Dig deeper
You can read more about how social media signal boosts propaganda for profit in the 20 Minutes into the Future archive:
---
Sick and tired of big tech behaving badly? 20 Minutes into the Future is about holding the bastards to account. One way we can do that is by spreading the word of their misdeeds.
---
Bastard watch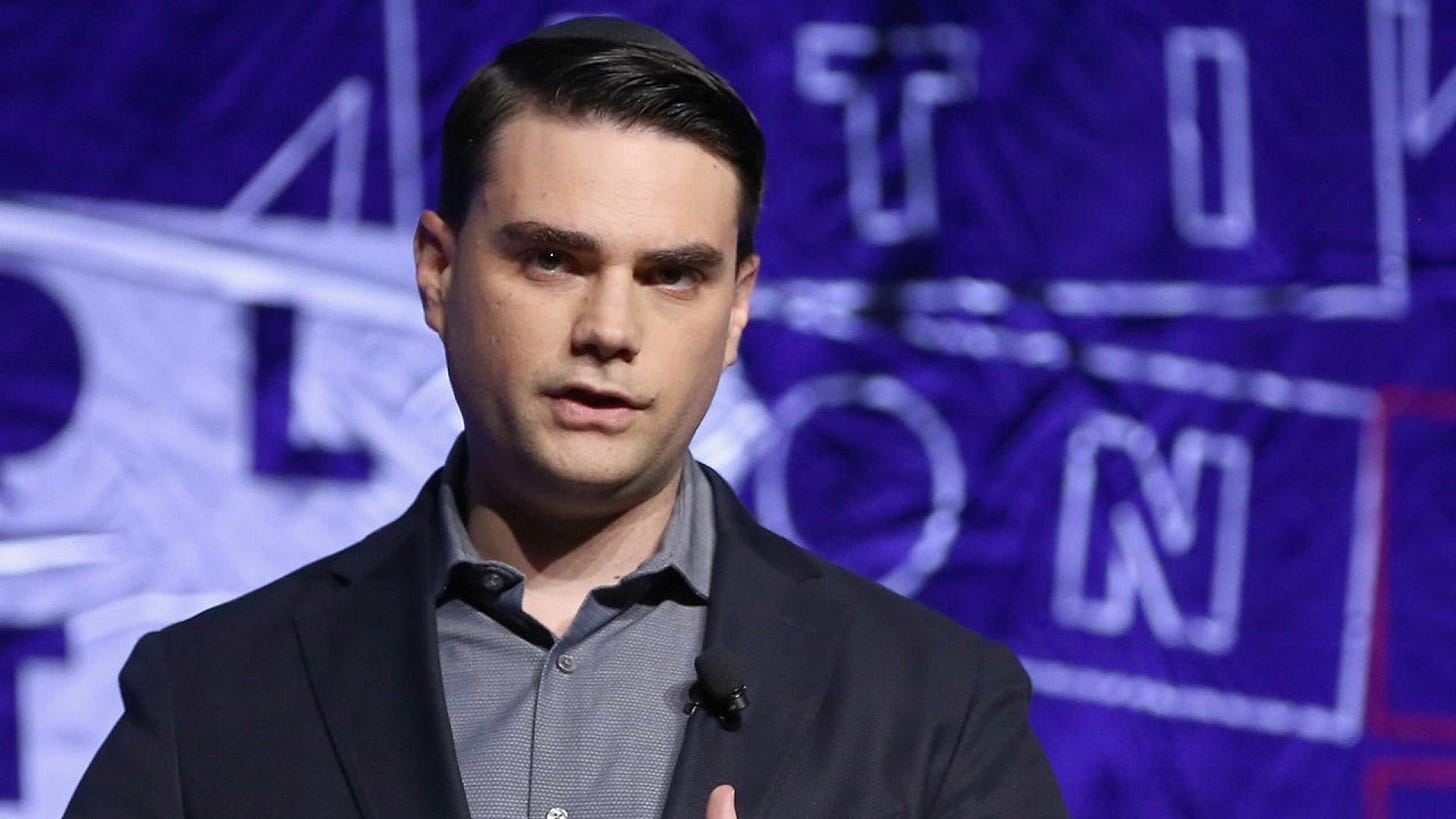 Ben Shapiro is the right-wing pundit behind The Daily Wire, both are known for their racist screeds. And as we've shown above, both have engagement that other media companies would kill for. But as Judd Legum reported, it's all a scam in flagrant violation of Facebook's rules. Facebook even admits Shapiro breaks their rules. Nothing is done about it as Shapiro has a relationship with Zuckerberg.
The issue is never with Facebook's policies. Rather it's the corrupt and venal executives that refuse to enforce them fairly.
Kindred spirits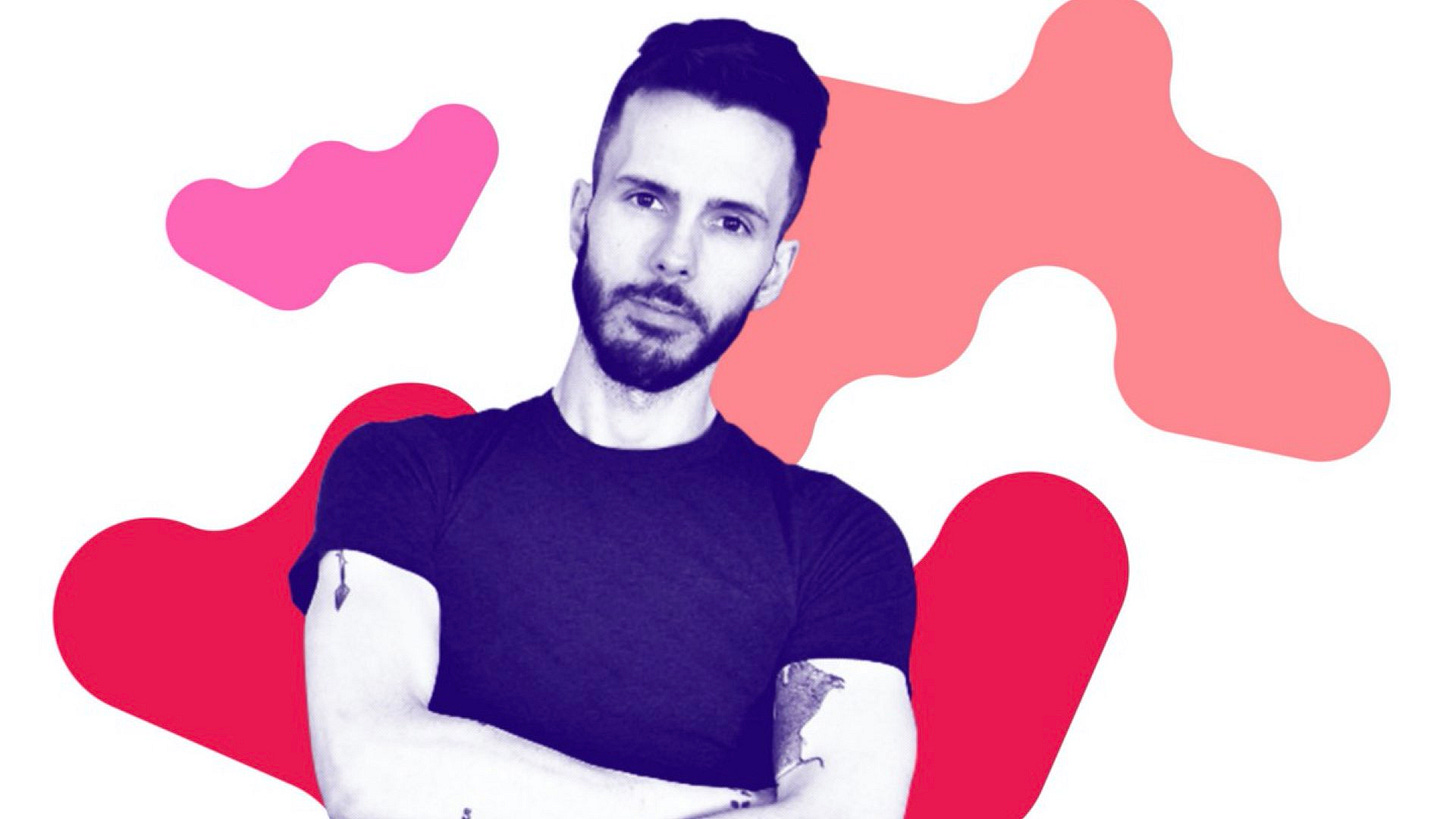 John Warren Hanawalt is brilliant designer. He writes and speaks frequently about why design should give a damn. He's also the co-founder of Queer Design Club with Rebecca Brooker.
If you value inclusive design then I'd highly recommend you read the following by John Warren:
We need more John Warrens and less Bens working in tech today if we want a better tomorrow.
---
Thanks for reading 20 Minutes into the Future. Have a friend or colleague who'd like the newsletter? Invite them to sign up.
Good night and good future,
Daniel
---
20 Minutes into the Future is a critical look at how technology is shaping our lives today. And what actions we can take for a better tomorrow. If you're not already a subscriber and found this newsletter worth your while then please sign up.
---
My name is Daniel Harvey and I write 20 Minutes into the Future. I'm a product designer and have written for Fast Company, Huffington Post, The Drum, & more. If you're pissed about the current state of tech and want to see us do better then you've found a kindred spirit.
You can email me at daniel.harvey@gmail.com or follow me on Twitter @dancharvey. Or add a comment to this post now.