10 stories this week (w/e 08 Feb)
The 46th Birthday edition. Send me cake. 🎂
2-min read
Hello from 20 Minutes into the Future. Welcome to our weekend complement to the normal weekly commentary. Below you'll find 10 links to stories that also take a critical look at how technology is shaping our lives today.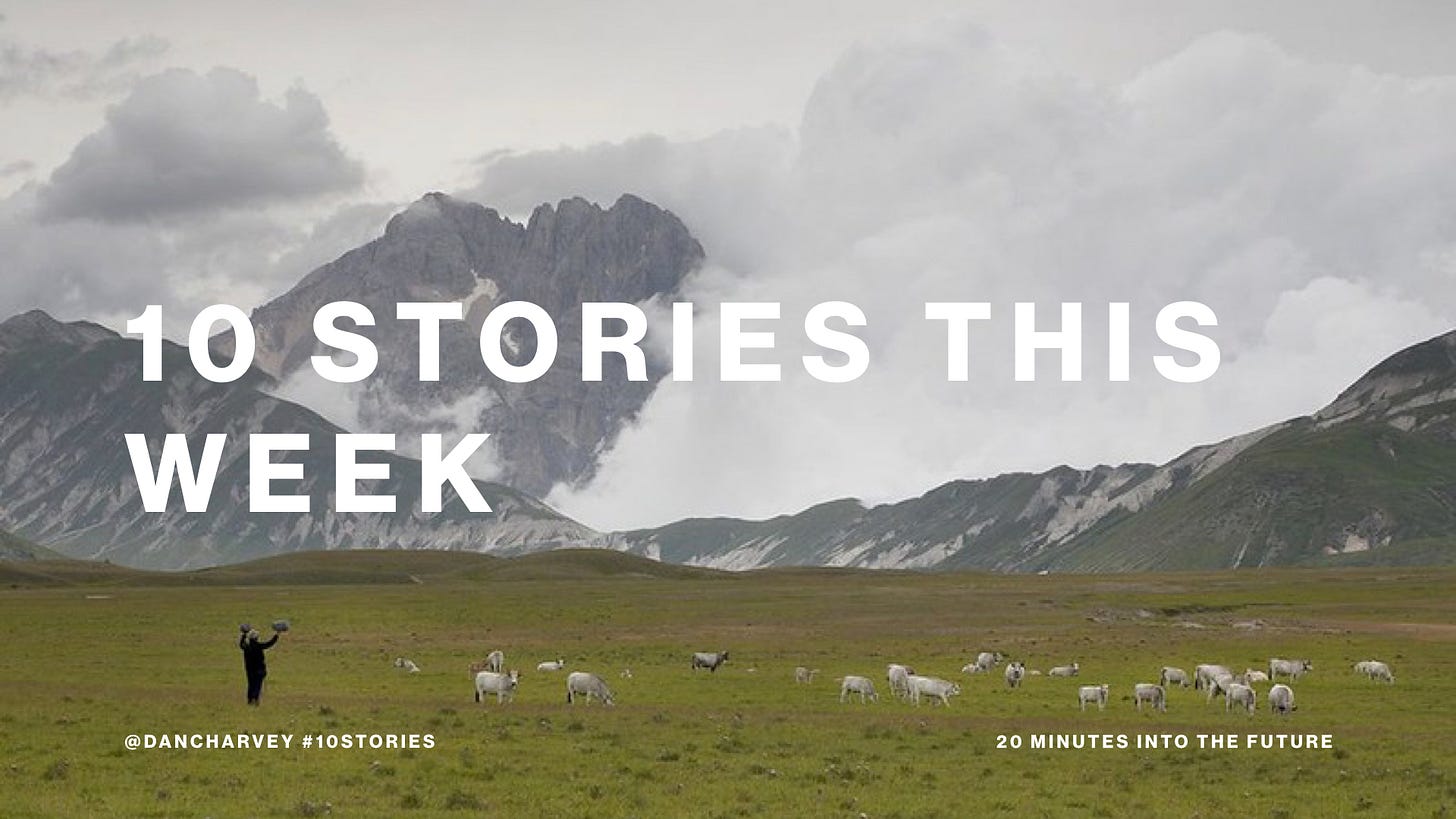 ⓵ Pandemic vs panopticon: coronavirus face masks are compromising China's facial recognition systems.
https://qz.com/1796833/coronavirus-face-masks-foil-facial-recognition-cameras/
⓶ I get it. Nancy Pelosi makes for fun gotcha memes. Just remember: the road to hell is paved with memes.
https://www.wired.com/story/pelosi-trump-state-of-the-union-meme/
⓷ Settle in. Put on a pot of coffee. Come back up for air after a half hour. This an amazing read on Trump's billion dollar disinformation campaign for the 2020 election.
https://www.theatlantic.com/magazine/archive/2020/03/the-2020-disinformation-war/605530/
⓸ Fake news sites have infiltrated Google's algorithms. How? Propagandists are parodying local journalism even as it's dying off. 
https://www.buzzfeednews.com/article/craigsilverman/these-fake-local-news-sites-have-confused-people-for-years
---
Not a subscriber yet? 20 Minutes into the Future is 100% ad free and always will be. Sign up for weekly commentary & related links to help you dig deeper into big tech behaving badly.
---
⓹ Facebook Messenger is the platform of choice for pedophiles. 
https://www.nytimes.com/2020/02/07/us/online-child-sexual-abuse.html
⓺ Collective action comes for the gig economy. First up? Instacart.  
https://www.vice.com/en_ca/article/qjdvgm/instacart-workers-win-historic-union-election
⓻ Ajit Pai hates poor people. The digital divide is class warfare. The FCC has the remit to fix it but instead Pai makes it worse to serve his corporate masters.
https://arstechnica.com/tech-policy/2020/01/ajit-pais-surprise-change-makes-it-harder-to-get-fcc-broadband-funding/
⓼ "Together with independent researcher Beatrice Ferrara, Pisano has been looking for more empowering and more dynamic futures for rural areas. The duo has been investigating ways to use culture -and in particular sound art and technocultures- to better understand the complexity of rural areas and to challenge discourses of capitalism that tend to marginalise these rural territories."
https://we-make-money-not-art.com/the-manifesto-of-rural-futurism/
---
Sick and tired of big tech behaving badly? 20 Minutes into the Future is about holding the bastards to account. One way we can do that is by spreading the word of their misdeeds.
---
⓽ "This is an argument against nihilism."
https://www.wired.com/story/the-internet-is-a-toxic-hellscape-but-we-can-fix-it/
⓾ The Shadow Shitshow in Iowa. 
https://www.nytimes.com/2020/02/04/technology/election-tech.html
---
Thanks for reading 20 Minutes into the Future. Have a friend or colleague who'd like the newsletter? Invite them to sign up.  

Good night and good future, 
Daniel
---
20 Minutes into the Future is a critical look at how technology is shaping our lives today. And what actions we can take for a better tomorrow. If you're not already a subscriber and found this newsletter worth your while then please sign up.
---
My name is Daniel Harvey and I write 20 Minutes into the Future. I'm a product designer and have written for Fast Company, Huffington Post, The Drum, & more. If you're pissed about the current state of tech and want to see us do better then you've found a kindred spirit.
You can email me at daniel.harvey@gmail.com or follow me on Twitter @dancharvey.